---
Biosynth showing breakthrough chemiluminescent probes at Tetrahedron 2018
---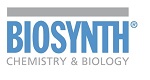 Press Release | BIOSYNTH AG
JUNE 18, 2018
Staad, Switzerland: – Microbiology and organic fine biochemical CDMO and specialist supplier, Biosynth AG will be present as a sponsor at the upcoming Tetrahedron Symposium at Riva Del Garda, Italy.
This is a return to Tetrahedron for Biosynth, which attended last year's symposium held in Budapest.
Exceptional light emission
Biosynth will showcase its world-beating range of chemiluminescent and Bioluminescent products, including the newly-launched AquaSpark™ dioxetanes that are characterized by exceptional light emission properties, offered now at specially discounted launch prices.
It will also show its novel ProLuciferines and CybLuc red shifted luciferin for cell imaging and molecular biology. Other products and services within the Biosynth's portfolio, including organic synthesis and medicinal chemistry building blocks, as well as custom synthesis and ISO- and GMP-certified manufacturing capabilities will be also presented.
Microbiology and diagnostic leaders
AquaSpark Product Manager Dr. Riccardo Cribiú and Marketing Assistant Fabio Sutter will represent Biosynth at Lake Garda.
"We are enthusiastic about participating to the Tetrahedron Symposium 2018: this is a great opportunity for us to show our varied product portfolio and also all our services. It is also a great opportunity for scientific exchange with the key leaders in our field," said Dr. Cribiú.
"We look forward to sharing insights at this highly specialized and valuable event," he added.
About Biosynth
The Swiss-based chemical supplier and manufacturing CDMO specializes in microbiology and organic fine chemicals in the field of bioluminescence and chemiluminescence probes, fluorescent probes, chromogenic substrates, enzyme substrates, indole derivatives and special chemicals. The company's more than 100,000 products are widely used in microbiology, molecular biology, diagnostics, pharmaceutical industry, chemical industry, food and environmental testing.
Development projects, small and industrial scale manufacturing as well as global sourcing are all core competencies of the group, which is headquartered in Staad, Switzerland, its base for its production, sales, logistics, QA and QC, with operating subsidiaries in the USA (BIOSYNTH International, Inc, Itasca, IL) and in China (BIOSYNTH, Wuxi).
About Tetrahedron Symposium 2018
First staged in 1999, the Tetrahedron Symposium is dedicated to Bio-organic and Medicinal Chemistry.
The conference provides a forum for global leaders in chemical biology and bio-organic chemistry research to share knowledge and latest advances in the field and will feature a series of 16 lectures from invited speakers.
The 19th anniversary symposium is a four-day event opening June 26 at the Riva del Garda Congress Center at Lake Garda in northern Italy.
The event is part of a global program of symposia organized by Elsevier, in association with the Tetrahedron group of journals. Further information at: https://www.elsevier.com/events/conferences/tetrahedron-symposium.
Media Contacts
Dr. Mario Mehmel, Marketing Manager, Biosynth AG
Tel: +41 71 858 26 58
Email: Mario.mehmel@biosynth.ch
Resources
Click on Biosynth at Tetrahedron Symposium 2018 for more information.
Click on BIOSYNTH to contact the company directly.
Click on About AquaSpark™ for video.
Click on AquaSpark™ technology for downloadable brochures and white papers.
---
Supplier Information
Supplier: BIOSYNTH AG
Address: Rietlistr. 4, 9422 Staad, Switzerland
Tel: +41 (0)71 858 20 20
Fax: +41 (0)71 858 20 30
Website: www.biosynth.com
---