---
Biosynth Research & Development Services
---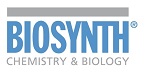 Products & Services | BIOSYNTH AG
Overview:
Biosynth AG is fine chemicals and diagnostics specialized company offering full CDMO services in addition to its own proprietary products and processes portfolio. These offers include Process Development & Validation, Regulatory consulting, documentation (GMP) and submissions, early stage development, chemical synthesis R&D, route scouting and scale up.
Process Development & Validation
Biosynth manufactures hundreds of products using unique multi-step processes developed by its R&D departments. In-house experience of manufacturing chemical products encompasses many different synthetic techniques, allowing productions ranging from milligrams to multi-tonne scale.
The company has decades of experience developing innovative production processes for major international companies that have outsourced their manufacturing.
Biosynth's status as a niche API manufacturer provides in-depth familiarity with all relevant regulations and guidelines. For instance, over recent years it has successfully submitted Drug Master Files (DMFs) based on processes developed and validated in-house.
Case studies:
A client found that a biochemical used as a reference in a diagnostic procedure on humans was unexpectedly declared to be an API by the regulatory authorities. Biosynth developed and validated a manufacturing process along with the required analytical methods and full documentation, allowing a DMF to be approved, resolving in timely manner the regulatory challenge.
Similarly to the previous case, Biosynth was able to develop a manufacturing process for an antibiotic widely used in commercial microbiology that was becoming obsolete and therefore in short supply.
A third case study featured a particular biochemical, used as a key ingredient in a dietary supplement formulation, that came under scrutiny after national authorities classified it as a food ingredient and subject to HACCP production procedures. Biosynth was able to adapt the manufacturing process to the new requirements in order to secure continued supply of the supplement.
R&D Workbench
Biosynth has a team of highly skilled synthetic and analytical chemists who can cope successfully with very complex challenges. Customers can use Biosynth as their own 'extended R&D workbench'. Offerings include synthesis development, process optimization, impurity identification and synthesis, pilot studies and scale up.
Biosynth produces in its own facilities in Switzerland but also relies on a strategic sourcing of raw materials through a network or reliable suppliers.
Microbiological Assay Development
Based on its long history of manufacturing biochemical reagents, many of which are used in industrial and clinical microbiology, Biosynth has developed in-house expertise in microbiology to assure the quality of reagents and provide technical support to customers in the field.
In addition to its chemical laboratories, Biosynth also maintains a fully equipped, state-of-the-art Biosafety Level 2 laboratory (moderate potential hazard), which can handle Biosafety class 3 bacteria not transmitted through air.
This know-how, equipment, and a considerable collection of microorganisms enable the development of enzymatic tests and assays for the detection and identification of bacteria in clinical, food, and environmental applications.
Biosynth's unique competency in synthetic chemistry and microbiology puts the company in position to chemically tailor diagnostic reagents to certain types of assays and applications, removing the limits set by commercially available biochemical reagents. Proof of concept is provided by numerous innovations, along with patents filed over the years.
Biosynth utilizes its intellectual property and accumulated experience on behalf of customers by formulating licensing agreements and/or joint projects. For example, staining of colonies growing on plating media traditionally relies on reagents requiring oxygen in order to develop the stain. Biosynth has developed the ALDOL® reagent platform that can be used to stain colonies of oxygen sensitive bacteria.
Resources
Click on Biosynth R&D Services for more information.
Click on BIOSYNTH to contact the company directly.
---
Supplier Information
Supplier: BIOSYNTH AG
Address: Rietlistr. 4, 9422 Staad, Switzerland
Tel: +41 (0)71 858 20 20
Fax: +41 (0)71 858 20 30
Website: www.biosynth.com
---