---
Presenting the breakthrough AquaSpark™ chemiluminescent technology and application at the IAPF 2018
---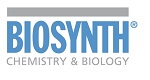 Press Release | BIOSYNTH AG
JUNE 21, 2018
Staad, Switzerland: – Microbiology and biochemicals supplier, Biosynth will present its latest luminescence-based detection technology at the upcoming International Association for Food Protection Annual Meeting, IAFP 2018, in Salt Lake City, Utah.
Exhibiting as Biosynth International (Booth # 528) at the Salt Palace Convention Center, the company has well-established links with the food safety industry thanks to its successful history in the field of biochemicals for diagnostics as well as food and environmental analysis. Biosynth's own R&D labs constantly drive further the development of molecules for the sensitive detection of pathogens and successfully introduced in the past fully innovative chromogenic, fluorogenic and luminescence-based systems into the field.
Nemis Rapid Hygiene Testing
Biosynth will be exhibiting at IAFP together with Nemis Technologies, a new joint venture of Biosynth and Ramot at Tel Aviv University. Nemis is engaged in the development of rapid, safe, simple, easy-to-use and cost-effective detection kits and diagnostic solutions addressing important markets such as food safety where microbiological contamination and associated recalls are a major issue.
Nemis will present their latest developments for rapid hygiene and environmental testing based on the Biosynth AquaSpark™ technology. Visitors to the Biosynth/Nemis stand will also learn about the currently available AquaSpark™ probes and the amazing introductory prices.
"We will be able to show food industry developers, scientists and professionals the benefits of using Nemis technology plus the advantages of AquaSpark™ chemistry in the field of food safety, environmental and water testing and microbial detection in general" said Nemis CEO Arnaud Muller.
"These are technologies that enable rapid, safe, simple user friendly and economic testing," he added.
About Biosynth
The Swiss-based chemical supplier and manufacturing CDMO specializes in microbiology and organic fine chemicals in the field of bioluminescence and chemiluminescence probes, fluorescent probes, chromogenic substrates, enzyme substrates, indole derivatives and special chemicals. The company's more than 100,000 products are widely used in microbiology, molecular biology, diagnostics, pharmaceutical industry, chemical industry, food and environmental testing.
Development projects, small and industrial scale manufacturing as well as global sourcing are all core competencies of the group, which is headquartered in Staad, Switzerland, its base for its production, sales, logistics, QA and QC, with operating subsidiaries in the USA (BIOSYNTH International, Inc, Itasca, IL) and in China (BIOSYNTH, Wuxi).
About Nemis
Incorporated in January 2018, Nemis Technologies AG is a joint-venture between Biosynth and RAMOT, the Tel Aviv University business Engagement Center established to develop rapid and innovative diagnostic test kits based on the AquaSpark™ technology jointly developed and owned by Biosynth and Ramot.
About IAFP 2018
The International Association for Food Protection Annual Meeting (IAFP) provides a forum for knowledge sharing on current and emerging food safety issues and the latest science and technologies for food safety professionals from around the globe.
Held in various locations throughout North America, the IAFP Annual Meeting has grown over the years to become a leading food safety conference worldwide.
IAFP 2018 is a three-day event opening July 8 at the Salt Palace Convention Center in Salt Lake City, Utah and is expected to attract more than 3,600 leading industry, academic and governmental food safety professionals from six continents.
IAFP 2018 is organized by the International Association for Food Protection with further information at: https://www.foodprotection.org/annualmeeting/.
Media Contacts
Dr. Mario Mehmel, Marketing Manager, Biosynth AG
Tel: +41 71 858 26 58
Email: Mario.mehmel@biosynth.ch
Resources
Click on Biosynth at IAFP 2018 for more information.
Click on BIOSYNTH to contact the company directly.
Click on AquaSpark™ technology for technical information.
Click on Nemis Technologies for more on rapid pathogens detection.
Click on AquaSpark in immunoassays for video.
---
Supplier Information
Supplier: BIOSYNTH AG
Address: Rietlistr. 4, 9422 Staad, Switzerland
Tel: +41 (0)71 858 20 20
Fax: +41 (0)71 858 20 30
Website: www.biosynth.com
---