---
Biosynth and Nemis bring breakthrough AquaSpark™ rapid detection to AACC in Chicago
---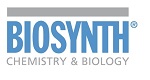 Press Release | BIOSYNTH AG
JULY 18, 2018
Staad, Switzerland: – Microbiology and organic fine biochemical CDMO and specialist supplier, Biosynth AG will exhibit its latest luminescence-based pathogen detection technology, AquaSpark™ at the upcoming AACC laboratory medicine conference and trade show in Chicago.
From Booth 3281 at the McCormick Place convention center, Biosynth International and its partner Nemis Technologies, who have applied AquaSpark™ technology to develop rapid, safe and specific microbial detection solutions.
This is a return to AACC for Biosynth, who also exhibited at AACC 2017 in San Diego.
Nemis Rapid Testing
Biosynth and Nemis Technologies will jointly present the disruptive AquaSparkTM technology and recent developments in the field of dioxetanes chemiluminescence. Additionally, Biosynth will present a full range of ProLuciferines and recently introduced substrates for microbiology, such as the ALDOL® chromogenic and fluorogenic probes.
Nemis will be "on stage" with its revolutionary technology for Rapid Hygiene and Environmental Testing based on pathogen's enzymatic activity detection using AquaSparkTM that can cover a wide range of species including Salmonella, Pseudomonas, Saccharomyces cervisiae, Cronobacter sakazakii, Staphylococcus aureus and Bacillus stearothermophilus, just to name a few.
Live demonstrations
The stand team will conduct live demonstrations including a real time diagnostic experiment featuring use of an AquaSpark™ chemiluminescence model probe.
The team at AACC, Chicago will be led by Biosynth Sales Manager for North America, Fabien Scorza
"We will showcase how AquaSpark™ technology combined with Nemis detection solutions enable rapid, safe, simple and user friendly and economic testing across a range of hygiene monitoring and detection applications. We cordially invite researchers, medical practitioners, microbiologists and any other professional to visit our booth." said Mr. Scorza.
About Biosynth
The Swiss-based chemical supplier and manufacturing CDMO specializes in microbiology and organic fine chemicals in the field of bioluminescence and chemiluminescence probes, fluorescent probes, chromogenic substrates, enzyme substrates, indole derivatives and special chemicals. The company's more than 100,000 products are widely used in microbiology, molecular biology, diagnostics, pharmaceutical industry, chemical industry, food and environmental testing.
Development projects, small and industrial scale manufacturing as well as global sourcing are all core competencies of the group, which is headquartered in Staad, Switzerland, its base for its production, sales, logistics, QA and QC, with operating subsidiaries in the USA (BIOSYNTH International, Inc, Itasca, IL) and in China (BIOSYNTH, Wuxi).
About AACC 2018
The American Association for Clinical Chemistry (AACC) is a global scientific and medical professional organization dedicated to clinical laboratory science and its application to healthcare.
The AACC annual meeting, first held in 1948, has become a central calendar fixture for the North American medical community and one of the largest scientific conferences and tradeshows in the world of laboratory medicine.
The 70th Anniversary AACC Meeting will be a five-day event opening July 29, at McCormick Place, Chicago.
Apart from a full conference track, the meeting will feature the AACC Clinical Lab Expo with more than 200 new product introductions, along with some 200 educational and scientific sessions.
The event is organized by AACC with further information at: https://www.aacc.org/meetings-and-events/2018-annual-meeting/general-information.
Media Contacts
Dr. Mario Mehmel, Marketing Manager, Biosynth AG
Tel: +41 71 858 26 58
Email: Mario.mehmel@biosynth.ch
OR
Fabien Scorza, Sales Manager, Biosynth North America
Email: fabien.scorza@biosynth.com
Resources
Click on Biosynth at AACC 2018 for more information.
Click on BIOSYNTH to contact the company directly.
Click on AquaSpark™ technology for technical information.
Click on Nemis Technologies for more on rapid pathogens detection.
---
Supplier Information
Supplier: BIOSYNTH AG
Address: Rietlistr. 4, 9422 Staad, Switzerland
Tel: +41 (0)71 858 20 20
Fax: +41 (0)71 858 20 30
Website: www.biosynth.com
---