---
Avery Dennison TT Sensor Plus technology secures temperature sensitive supply chain
---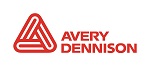 Press Release | Avery Dennison
OCTOBER 26, 2017
Oegstgeest, The Netherlands: – Global packaging and labelling leader Avery Dennison has developed TT Sensor Plus™ 2, an intelligent and communicative label to ensure temperature control throughout transportation and storage.
Using near field communication (NFC) to communicate this 'smart' label records temperature variation from -20°C up to 70°C, to monitor and control temperature sensitive products and drugs across the logistics cool chain.
Proved in fresh food and pharmaceutical industries, the TT Sensor Plus 2 also has multiple applications in bio-pharmaceuticals and life sciences industries.
Increased need for temperature control
Rigorous temperature control is becoming increasingly urgent for pharmaceutical and biotech companies as the proportion of drugs based on 'live' biological systems and organisms' increases rapidly.
In parallel, regulations are being tightened to ensure better compliance and traceability throughout the production, storage and distribution phases to ensure consumer safety.
Reduction of spoilage in the temperature-controlled logistics pipeline not only benefits the bottom line but is also important in enabling Pharma companies to reduce waste and enhance their environmental and sustainability performance.
This issue is becoming more and more sensitive not only for food producers, but also for sectors like pharmaceuticals, floral or any temperature-sensitive goods that need to invest to ensure the quality of their products, and identify supply chain issues that may lead to compromised products.
Smart solution
To address these challenges, Avery Dennison has developed TT Sensor Plus™ 2 as a cost-effective, smart label solution that logs time and temperature, while offering multiple services such as a cloud environment and application programming interface (API) to manage data collection.
An integrated chip records temperatures encountered throughout the supply chain journey, indicating whether the item is suitable for its intended use. The data is stored in a NFC microchip and can be uploaded to a smartphone or FAMOCO Android-based secure transaction device or even a computer at anytime, anywhere throughout the cool chain.
The technology incorporates sensor functionality and temperature data logging capabilities in a cost-effective packaging solution.
Data security
When fixed to a product or container, the small, thin device can be programmed by the user to record the temperature history of goods at defined intervals during shipment. Once a shipment reaches its destination, the temperature data can be uploaded to the cloud or checked on a smart phone or FAMOCO NFC reading device that can be dedicated and hack proofed to prevent fraud or misuse.
Such devices are easy-to-use and remotely managed, allowing teams in the field to use them rapidly and without specific training.
High security measures are taken to ensure the product data cannot be manipulated and the tag cannot be reprogrammed.
Cold-chain quality is thus certified for the complete product life cycle, securing resellers with guaranteed quality standards from suppliers.
Proven results
TT Sensor Plus 2 has already been applied across application fields as diverse as food, Floriculture, chemicals & pharmaceuticals, proving highly effective in reducing waste and related losses and enhancing product quality.
About Avery Dennison
Avery Dennison (NYSE: AVY) is a global leader in pressure-sensitive and functional materials and labeling solutions for the retail apparel market. The company's applications and technologies are an integral part of products used in every major industry. With operations in more than 50 countries and more than 25,000 employees worldwide, Avery Dennison serves customers in the consumer packaging, graphical display, logistics, apparel, industrial and healthcare industries. Headquartered in Glendale, California, the company reported sales of $6.1 billion in 2016. Learn more at www.averydennison.com.
Media Contact
Rob Verbruggen, Director Communications, Avery Dennison LPM
Tel: +31 650831340
Email: rob.verbruggen@eu.averydennison.com
Resources
Click on Avery Dennison TT Sensor Plus secures temperature sensitive medicines for more information.
Click on Avery Dennison to contact the company directly.
Click on TT Sensor Plus 2 to download product information.
---
Supplier Information
Supplier: Avery Dennison
Address: Willem Einthovenstraat 11, 2342 BH Oegstgeest, The Netherlands
Tel: 31 (0) 6 15 25 04 93
Website: www.label.averydennison.eu
---