---
AURENA brings market-ready BoV solutions to CPhI Frankfurt
---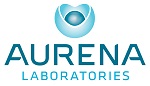 Press Release | AURENA LABORATORIES
OCTOBER 03, 2017
Karlstad, Sweden: – Bag-on-Valve (BoV) product specialist Aurena Laboratories is headed for October's huge CPhI Worldwide event in Frankfurt to showcase its wide range of services and CE-marked products.
The Aurena Laboratories stand at Booth 40A60 at Messe Frankfurt will feature a huge range of its BoV products, services and CE-marked OTC products, including many samples that visitors can inspect at first hand.
Fast to market
"CPhI is a favorite event for us, providing an unrivaled platform to create more business, meet new customers and build on our current business relations," said Åsa Nordvall, Key Account Manager, Aurena Laboratories.
"Once again, we will be reaching out to medium to large-sized medical device companies, pharmaceutical companies, secondary pharma chains and wholesalers looking to add ready-developed, market-oriented and well-documented products with very short times to market," said Miss Nordvall.
Face-to-face meetings
Featured products will include Bag-on-valve aerosols for the pharmaceutical and medical device industry, alongside seawater and saline-based ear, nose and throat sprays, wound wash sprays, adhesive removers, emollient sprays, diabetic foot sprays, burn gels, etc. Aurena will also introduce Sparkling Saline, a patent-protected technology platform for carbonated nasal spray products.
The Aurena team at CPhI are accepting requests to book face to face meetings to discuss topics such as distribution of its new Sparkling Saline Nasal Sprays and bulk supplies of purified natural seawater (Magnus Hedman), marketing of products from Aurena's large private label portfolio (Joakim Strömberg or Åsa Nordvall), as well as distribution opportunities in the LatAm and MENA regions. In addition, Aurena is working with Swedish-based partners Lipidor to develop AKVANO-based lipid- formulations for topical products.
Individual booking and email links are in the Resources section below.
About Aurena Laboratories
Swedish-based Aurena Laboratories (Aurena) specializes in development and manufacturing of products using Bag-on-Valve packaging. Besides the contract manufacturing business, Aurena offers a range of products CE-marked as medical devices in Bag-on-Valve. The company is a leader in private label products and contract manufacturing of bag on valve aerosols for the pharmaceutical and medical device industry.
Its product offers include private label seawater/saline-based nasal sprays, wound wash sprays, adhesive removers, emollient sprays, diabetic foot spray and burn gel. Aurena-manufactured products are also brought to market under store own-brands, or as contract-manufactured products.
Aurena refrains from high-risk, capital-intensive early research, preferring to concentrate resources closer to market, in late clinical or registration phases. The focus is on well-known active ingredients or improving the characteristics of an existing product. This approach reduces time to market, development cost and risks compared with traditional drug development.
The company complements its internal resources with external expertise and capabilities, including clinical development, product development and commercialization.
More information available at: www.aurenalabs.com
About CPhI Worldwide 2017
CPhI Worldwide is the flagship annual trade show for pharma ingredients and partner sourcing providing delegates and exhibitors networking opportunities with potential international pharmaceutical partners and collaborators, as well as latest industry insights.
Now in its 28th year, CPhI 2017 is a three-day event opening October 24 at the Messe Frankfurt exhibition center. Last year's event in Barcelona attracted some 42,000 delegates and more than 2,500 exhibitor companies from 155 countries worldwide.
CPhI Worldwide is held alongside four other zoned exhibitions; ICSE Outsourcing solutions, P-MEC Machinery and Equipment, InnoPack pharmaceutical packaging and a new addition, the FDF show for Finished Dosage Formulations, bringing together every aspect of the dosage supply chain.
The CPhI Pharma Awards, presented on the first evening of the conference, honor innovative companies and leaders.
The CPhI series is staged by leading Global B2B Events Organizer and Publisher UBM Live More information at: http://www.cphi.com/europe/.
Media Contact
Åsa Nordvall, Key Account Manager, Aurena Laboratories
Tel: +46 703 90 32 02
Email: asa@aurena.se
Resources
Click on AURENA brings market-ready portfolio to CPhI Worldwide for more information.
Click on AURENA LABORATORIES to contact the company directly.
Click on Magnus Hedman to book a meeting with Marketing and Business Development Director.
Click on Joakim Strömberg to book a meeting with Marketing and Sales Manager.
Click on Asa Nordvall to book a meeting with Key Account Manager.
Click on Alejandro Basso to book a meeting with Distributor in Central & South America.
Click on Ahmad Abdulmajeed to discuss distribution of Aurena products in Middle East and North Africa.
Click on Anders Carlsson to discuss Lipidor AKVANO formulations of topical products.
---
Supplier Information
Supplier: AURENA LABORATORIES
Address: Fjärrviksvägen 22, 653 50 Karlstad, Sweden
Tel: +46 54 44 44 800
Website: www.aurenalabs.com
---