---
AURENA brings market-ready Bag-on-Valve products to ADF/PCD fair in New York
---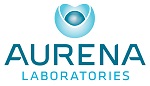 Press Release | AURENA LABORATORIES
AUGUST 22, 2018
Karlstad, Sweden: – Bag-on-Valve (BoV) products specialist Aurena Laboratories is returning for the third year in succession to New York's Aerosol & Dispensing Forum and Packaging of Perfume Cosmetics & Design Expo (ADF & PCD 2018) to showcase its latest products and services.
Once again, Aurena can be found at Booth A21 at the The Altman Building & Metropolitan Pavilion, with a stand packed with selected products from its extensive portfolio. For 2018, the Aurena display will focus on its wide range of nasal sprays formulated with natural seawater.
Private label portfolio
"We are delighted to be returning as an exhibitor to this exciting event which provides us with the perfect platform from which to present our private label/store brand product portfolio to brand owners in North America," commented Magnus Hedman, for Aurena Laboratories' co-founder and Business & Development Manager.
The Aurena stand will feature bag on valve aerosols for the pharmaceutical and medical device industry, saline-based wound wash sprays, adhesive removers, emollient sprays, diabetic foot sprays and burn gels. The display will include product samples that visitors can inspect at first hand. The various products are classified as OTC Monograph products, medical devices, cosmetics or Natural Health Products.
"ADF provides an excellent platform from which to create further business, new customers and build on our current partners and customer relationship," added Mr. Hedman.
Short time-to-market
"For our core audience of product managers, brand managers and outsourcing directors, what is important is the Aurena can offer them a proven reliable partner that can provide a well-stocked pipeline of attractive competitive products that can be own-branded with very short time -to-market," Mr. Hedman explained.
Magnus Hedman will be joined on stand in New York by Anders Bared, Aurena's Director of Regulatory Affairs.
Anyone seeking face to face meetings with Aurena in New York is invited to email the company directly at contact@aurena.com.
About Aurena Laboratories
Swedish-based Aurena Laboratories (Aurena) specializes in development and manufacturing of products using Bag-on-Valve packaging. The company is a leader in private label products and contract manufacturing of bag on valve aerosols for the pharmaceutical and medical device industry.
Its product offers include private label seawater/saline-based nasal sprays, wound wash sprays, adhesive removers, emollient sprays, diabetic foot spray and burn gel. Aurena-manufactured products are also brought to market under Private Label or as contract-manufactured products.
The company complements its internal resources with external expertise and capabilities, including clinical development, product development and commercialization.
More information available at: www.aurenalabs.com.
About ADF & PCD New York
The Aerosol & Dispensing Forum (ADF) is North America's only event dedicated to the aerosol, dispensing, perfume and cosmetic packaging community. The event is co-located in New York with the Packaging of Perfume Cosmetics & Design (PCD) expo.
The twin events will be run over two days, opening September 5, 2018, at The Altman Building & Metropolitan Pavilion in New York City.
The events focus on highlighting the most innovative suppliers and solutions in the market, with a combined ADF & PCD Conference Program featuring expert speakers providing insight into challenges and opportunities for the industries plus a co-located trade show featuring more than 130 exhibitors.
The event is organized by EasyFairs with more information at: https://www.easyfairs.com/adf-pcd-new-york-2018/adf-pcd-new-york-2018/.
 
Media Contact
Magnus Hedman, Director, Business Development & Marketing, Aurena Laboratories
Phone: +46 70 6307161
Email: magnus@aurenalabs.com
Resources
Click on Aurena at ADF/PCD 2018 for more information.
Click on AURENA LABORATORIES to contact the company directly.
---
Supplier Information
Supplier: AURENA LABORATORIES
Address: Fjärrviksvägen 22, 653 50 Karlstad, Sweden
Tel: +46 54 44 44 800
Website: www.aurenalabs.com
---