---
ARTES successfully completes EU-funded project PLURIVAX
---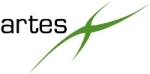 Press Release | ARTES Biotechnology GmbH
APRIL 18, 2018
Langenfeld, Germany: – ARTES Biotechnology, the German-based CRO specialized in cell line and process development for recombinant proteins and vaccines has completed recently the EU-funded project PLURIVAX. This project aimed in the enhancement and adaptation of a highly effective VLP-based vaccine platform, especially for the use of the development of veterinary vaccines.
PLURIVAX has been run as a SME consortium co-funded by the German Federal Ministry of Education and Research (BMBF) and the Flanders (Belgium) agency for Innovation by Science and Technology (IWT) as part of the 8th EuroTransBio tranche of research projects.
Published results
Under the title: ERA-Net EuroTransBio-8: PLURIVAX, development of a virus-like-particle (VLP) based vaccine platform and stable formulation especially suited for the veterinary applications, the project focused on the extension of state of the art virus-like particles (VLPs) from human medicine to development of veterinary vaccines.
First results have now been released in a scientific paper, Establishment of a yeast-based VLP platform for antigen presentation (Wetzel et al. 2018) published in the journal Microbial Cell Factories 17:17. (See link below).
ARTES is now moving on to explore commercial applications of the results and of the platform in general in close discussions with global veterinary vaccine manufacturers.
VLP advantages
The use of VLPs has the advantage that, while not being infectious in their own right, they are highly effective in transporting foreign antigens to the immune system. These very effective and simple mechanisms formed the backbone of the PLURIVAX project.
ARTES Biotechnology is a leader in the development of virus-like particles. The proprietary platform METAVAX®, which presents foreign antigens on the surface of virus like particles (VLP), is combined with the company´s yeast technology, proven for commercial manufacturing of human vaccines. This unique combination is an excellent and unique tool for the development of effective, safe and affordable vaccines. During 2017, ARTES received a new EU-based grant of patent for METAVAX.
METAVAX focus
"Our proprietary VLP platform METAVAX® was chosen as initial nucleus for the PLURIVAX project," said ARTES managing director, Dr. Michael Piontek. "That is, because our platform has already been applied to the development of adjuvant-free vaccine candidates against different human relating diseases like flu, malaria and HIV. Furthermore our expression host, the methylotrophic yeast Hansenula polymorpha, is recommended by the WHO for mass vaccinations. Exactly thus, the combination of our both platforms, offer an excellent approach to build low-cost mass production of safe and effective animal vaccines," said Dr. Piontek.
Priority viruses
For PLURIVAX, ARTES chose eight different, large molecular weight antigens derived from four animal‑infecting viruses. These were:
The bovine viral diarrhea virus (BVDV), an important pathogen of cattle, also infecting sheep and pigs
The classical swine fever virus (CSFV), which is acknowledged as a global threat for swine and is listed as notifiable animal diseases by the World Organization for Animal Health
The feline leukemia virus (FeLV) as a retrovirus threatening domestic cats
The West Nile Virus (WNV) which is a mosquito vector transmitted zoonotic virus of the Flaviviridae family. WNV circulates in birds as natural hosts but can be transmitted to mammals including humans causing West Nile fever
About ARTES Biotechnology
ARTES Biotechnology is a pharmaceutical contract research organization (CRO) that provides microbial cell line and process development for bio-pharmaceutical products. The company is a well-established partner for many of the biggest names in the industry, with more than 20 years of business experience, a track record of products developed for and marketed by clients as well as for safe, reliable and highly competitive microbial production platforms.
ARTES specializes in recombinant protein production, process and vaccine development, marketing the unique METAVAX® (dHepB-VLP) technology in combination with yeast expression.
In addition to genetic engineering, the company provides fermentation and downstream process development, analytical assay development and production cell line characterization.
ARTES operates worldwide from its 850 m2 S1 facilities in Langenfeld, Germany, from where it also supplies non-GMP bulk material (API) for activity and toxicity tests and technology transfer to cGMP facilities and scale-up support.
Further information from the ARTES Biotechnology website at:
www.artes-biotechnology.com.
Media Contact
Dr.Melanie Piontek, Business Development Director, ARTES Biotechnology GmbH
Tel: +49 (0)217 327 587 12
Email: piontek@artes-biotechnology.com
Resources
Click on ARTES completes PLURIVAX research for more information.
Click on ARTES to contact the company directly.
Click on Establishment of yeast-based VLP platform to access the research paper.
---
Supplier Information
Supplier: ARTES Biotechnology GmbH
Address: Elisabeth-Selbert-Str. 9, 40764 Langenfeld, Germany
Tel: +49 (0) 2173 27587-0
Fax: +49 (0) 2173 27587-77
Website: www.artes-biotechnology.com
---