---
ARTES seeking new collaborations at BioFIT 2017
---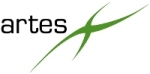 Press Release | ARTES Biotechnology GmbH
NOVEMBER 24, 2017
Langenfeld, Germany: – ARTES Biotechnology, the German-based specialist for cell line and process development for recombinant protein and vaccines, is headed for Strasbourg to participate in the annual BioFIT partnering conference for the life sciences industry.
ARTES will be an exhibitor at the event with a stand at Booth F2 at the Strasbourg Congress Center that will feature its innovative range of cell line and process development solutions for the bio-pharmaceutical industry.
Vaccines & more
"We look forward to attending BioFIT as a great place to get into productive conversations about new collaborations," commented Dr. Piontek. "The choice of Strasbourg as a venue is also propitious, with French partners now able to benefit from ability to claim tax relief on generated costs outsourced to ARTES' R&D services, thanks to recent granting of CIR research tax relief accreditation."
ARTES will also use the conference to share knowledge about its proprietary VLP technology METAVAX® for antigen presentation and on other vaccine technologies. It will also exchange information on its cell line and process development for other bio-pharmaceutical products.
About ARTES Biotechnology GmbH
ARTES Biotechnology is a pharmaceutical contract research organization (CRO) that provides microbial cell line and process development for bio-pharmaceutical products. The company is a well-established partner for many of the biggest names in the industry, with more than 20 years of business experience, a track record of products developed for and marketed by clients as well as for safe, reliable and highly competitive microbial production platforms.
ARTES specializes in recombinant protein production, process and vaccine development, marketing the unique METAVAX® (dHepB-VLP) technology in combination with yeast expression.
In addition to genetic engineering, the company provides fermentation and downstream process development, analytical assay development and production cell line characterization.
ARTES operates worldwide from its 850 m2 S1 facilities in Langenfeld, Germany, from where it also supplies non-GMP bulk material (API) for activity and toxicity tests and technology transfer to cGMP facilities and scale-up support.
About BioFIT 2017
BioFIT is a leading partnering event in Europe for technology transfer and academia-industry collaborations in the field of Life Sciences, offering a 360° approach to sourcing early-stage innovations.
With a highest attendee rate among academics, TTOs and research institutions, BioFIT is the starting place for many academia-industry and acting as a platform to build partnerships for all public and private actors.
Now in its sixth year, BioFIT 2017 is a two day event opening November 28 at the Strasbourg Convention & Exhibition Center at Palais de la Musique et des Congrès (PMC).
The event is expected to attract some 1,200 delegates, representing around 800 organizations from more than 30 countries. The conference program will feature around 60 speakers.
The event is organized by Eurasanté with more information at: www.biofit-event.com
Media Contact
Dr.Melanie Piontek, Business Development Director, ARTES Biotechnology GmbH
Tel: +49 (0)217 327 587 12
Email: piontek@artes-biotechnology.com
Resources
Click on ARTES at BioFIT 2017 for more information.
Click on ARTES to contact the company directly.
---
Supplier Information
Supplier: ARTES Biotechnology GmbH
Address: Elisabeth-Selbert-Str. 9, 40764 Langenfeld, Germany
Tel: +49 (0) 2173 27587-0
Fax: +49 (0) 2173 27587-77
Website: www.artes-biotechnology.com
---