---
ARTES presenting protein production and vaccine development opportunities at BIO-Europe 2018
---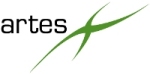 Press Release | ARTES Biotechnology GmbH
MARCH 05, 2018
Langenfeld, Germany: – ARTES Biotechnology, the German-based recombinant protein and vaccines development specialist, is headed for Amsterdam to participate in the annual BIO-Europe partnering conference for the biotech industry.
ARTES Managing Director, Dr. Michael Piontek, will represent the company at BIO-Europe, presenting its innovative range of cell line and process development solutions for bio-pharmaceutical and vaccine products.
METAVAX® platform
Dr. Piontek will be talking in particular about the company´s innovative proprietary development platform for human and animal vaccines, METAVAX®, which has now received a new EU-based grant of patent.
METAVAX® is based on duck HepB VLP technology and can be combined with ARTES excellent expression technology the WHO-recommended yeast organism Hansenula polymorpha to engineer effective, safe and affordable vaccines.
Production platform
The second focus of the company presenting at BIO Europe Spring, will be to expand existing and to establish new business leads for collaboration on the development and manufacturing of new biological entities as well as bio-similars.
"I am looking forward to attending BIO-Europe Spring as a great place to get into productive conversations about new collaborations aimed at development of highly effective vaccines," commented Dr. Piontek.
"I will also use the meeting to share our experience and knowledge in the production of anti-diabetic peptides, cytokines and our most recent advances in the production of antibody fragments. We look forward to exchanging information with potential partners on our specialist cell lines and process development for bio-pharmaceutical products," said Dr. Piontek.
About ARTES Biotechnology
ARTES Biotechnology is a pharmaceutical contract research & development organization (CRDO) that provides cell line and process development for and manufacturing of bio-pharmaceutical products. The company is a well-established partner for many of the biggest names in the industry, with more than 20 years of business experience, a track record of products developed for and marketed by clients as well as safe, reliable and highly competitive microbial production platforms.
ARTES specializes in recombinant protein production, process and vaccine development from microbial expression systems, marketing the unique METAVAX® (dHepB-VLP) technology in combination with yeast expression.
This platform is applicable for large and multimeric antigens and able to create chimeric VLPs. In addition to genetic engineering, the company provides fermentation and downstream process development, analytical assay development and production cell line characterization.
ARTES operates worldwide from its 850m2 S1 facilities in Langenfeld, from where it also offers cell line engineering based on yeast (Hansenula polymorpha, syn. Pichia angusta; Saccharomyces cerevisiae) and bacterial (E. coli) expression platforms, lab scale up- and downstream process development, supply of non-GMP bulk material (API) for activity and toxicity tests and technology transfer to cGMP facilities and scale-up support.
About BIO-Europe Spring 2018
BIO-Europe Spring® a premier partnering conference that annually attracts an international 'who's who' from biotech, pharma and finance for high caliber networking.
The three-day event opens on March 12 at the RAI Convention Center in Amsterdam.
Featuring EBD Group's sophisticated partnering system, partneringONE®, the event enables delegates to network with companies across the life science value chain, from large biotech and pharma companies to financiers and innovators.
The conference is expected to attract some 2,500 delegates and 70 exhibitors from more than 50 countries worldwide. It will feature more than 20 workshops and panels with more than 6,600 licensing opportunities posted.
The event is organized by EBD with more information at:
https://ebdgroup.knect365.com/bioeurope-spring/.
Media Contact
Dr.Melanie Piontek, Business Development Director, ARTES Biotechnology GmbH
Tel: +49 (0)217 327 587 12
Email: piontek@artes-biotechnology.com
Resources
Click on ARTES at BIO-Europe 2018 for more information.
Click on ARTES to contact the company directly.
---
Supplier Information
Supplier: ARTES Biotechnology GmbH
Address: Elisabeth-Selbert-Str. 9, 40764 Langenfeld, Germany
Tel: +49 (0) 2173 27587-0
Fax: +49 (0) 2173 27587-77
Website: www.artes-biotechnology.com
---