---
ARTES fast tracks new plant to manufacture multi-gram preclinical samples
---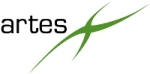 Press Release | ARTES Biotechnology GmbH
MARCH 29, 2016
Langenfeld, Germany: – ARTES Biotechnology (ARTES), the German-based specialist CRO that specializes in recombinant protein, vaccines and process development for the pharmaceutical industry, has announced a significant expansion of its service portfolio.
A new equipped pilot plant allows ARTES to manufacture non-GMP material of microbial cell-based materials in multi-gram sample batches qualified for preclinical testing.
Preclinical test materials
ARTES recently supplied its first manufactured samples to a client for preclinical testing.
Head of Process Development at ARTES, Michael Weniger, said the company had managed to combine fast track development with rigorous attention to quality assurance.
"With our newly equipped pilot plant for production of non-GMP material, we are now in position to provide our clients with high quality preclinical test material in gram amounts," said Weniger.
Three-month timeline
"Thanks to our existing experience, we managed to install the new plant at ARTES, implement a new production process and supply the initial batch, all within three months," he noted.
"The central challenge in this kind of fast track project is very often to generate speed while meeting the highest quality standards", Weniger pointed out.
About ARTES Biotechnology
ARTES Biotechnology is a pharmaceutical contract research organization (CRO) that provides cell line and process development for bio-pharmaceutical products. The company is a well-established partner for many of the biggest names in the industry, with more than 20 years of business experience, a track record of products developed for and marketed by clients as well as safe, reliable and highly competitive microbial production platforms.
ARTES specializes in recombinant protein production, process and vaccine development from microbial expression systems, marketing the unique METAVAX® (dHepB-VLP) technology in combination with yeast expression.
This platform is applicable for large and multimeric antigens and able to create chimeric VLPs. In addition to genetic engineering, the company provides fermentation and downstream process development, analytical assay development and production cell line characterization.
ARTES operates worldwide from its 850m2 S1 facilities in Langenfeld, from where it also offers cell line engineering based on yeast (Hansenula polymorpha) and bacterial (E. coli and Bacillus) expression platforms, lab scale up- and downstream process development, supply of non-GMP bulk material (API) for activity and toxicity tests and technology transfer to cGMP facilities and scale-up support.
Media Contact
Dr.Melanie Piontek, Business Development Director, ARTES Biotechnology GmbH
Tel: +49 (0) 2173 27 5870
Email: piontek@artes-biotechnology.com
Resources
Click on ARTES fast tracks new plant to manufacture multi-gram preclinical samples for more information.
Click on ARTES to contact the company directly.
---
Supplier Information
Supplier: ARTES Biotechnology GmbH
Address: Elisabeth-Selbert-Str. 9, 40764 Langenfeld, Germany
Tel: +49 (0) 2173 27587-0
Fax: +49 (0) 2173 27587-77
Website: www.artes-biotechnology.com
---