---
AquaSpark™ Phosphatase Substrates for maximum light emission in immunoassay
---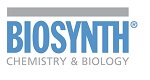 Products & Services | BIOSYNTH AG
Biosynth has added two significant new products to its range of new generation AquaSpark™ chemiluminescence probes for research and diagnostic applications, with new features for ultra-sensitive enzyme detection.
The new AquaSpark™ alkaline phosphatase (AP) substrates are suitable for immuno-blotting (Western blotting) or nucleic acid blotting procedures (southern and Northern blotting) using AP-conjugated detection molecules.
Like other AquaSpark™ probes, they offer strong advantages in being able to work as single agents with higher efficiency and sensitivity over currently existing probes, especially designed to work under physiological conditions and to be used ex-vivo and in-vivo.
Introducing AquaSpark™ Phosphatase Substrates
Again developed in collaboration with Prof. D. Shabat and his Ramot team at Tel Aviv University, the new AquaSpark™ AP substrates are strong emitting dioxetanes for alkaline phosphatase detection, ideal for applications in enzyme linked immunosorbent assays (ELISA).
Like all AquaSpark™ -based substrates, they are superior to traditional dioxetanes in being able to work as single reagents with no need for enhancers, co-substrates or any additional reagent. When combined with hugely superior luminescence, this allows the new AquaSpark™ alkaline phosphatase substrates to deliver easier experimental set ups and more robust results in both ELISA and Western Blot immunoassay testing.
AquaSpark™ AP Substrate Products
Cat. No. A-8164_P00: AquaSpark™ Alkaline Phosphatase Substrate, 2 mM in DMSO (Patent pending)
Optimized for alkaline value pH 9.7, this phosphatase substrate is the ideal substrate for the commonly used (calf intestine) alkaline phosphatase, delivering strong light emission and low background signal. (Figure 1)
Cat. No. A-8163_P00: AquaSpark™ Broad Range Phosphatase Substrate, 2 mM in DMSO, Patent pending
This substrate is developed to work under a broader pH range from slightly acidic or neutral to alkaline (pH 6.5 to pH 9.7), making it a very good substrate for the most commonly used (calf intestine) alkaline phosphatase and a substrate for many other phosphatase enzymes. Again, it delivers strong light emission and low background signal. (Figure 2)
Benefits
With two product options, customers are given the freedom of choice in being able to trim assay setups in the most cost-efficient way by using a dedicated AP substrate (A-8164_P00) or reaching out for a more versatile broad range AP substrate (A-8163_P00).
Both products deliver tangible user benefits.
Simplicity and ease of use: No phenolic enhancer, oxidant and co-factors are needed, as it is the case for luminol-based procedures.
More robust testing: enhanced chemiluminescence delivers more observable and reproducible results.
Wider detection range: AquaSpark™ phosphatase substrates exhibit a linear relation of AP-coupled antibody to chemiluminescence signal over a very wide concentration range, enabling sensitive immunoassays from very low to high antigen concentrations in the same assay.
Value for Money: Unlike chemiluminescence substrates APS-5 or AMPPD, Biosynth AquaSpark™ alkaline phosphatase substrates do not require enhancers such as Emerald or additional luminescence dyes such as lucigenin. Combined with competitive pricing, they can considerably reduce the costs of chemiluminescence-based assays.
(Figure 3)
AP Substrate Immunoassay applications
AquaSpark™ phosphatase substrates are designed for the most sensitive ELISA and Western blot detection methods.
ELISA: A Brighter star
Enzyme linked immunosorbent assays (ELISA) tests are based on the highly specific antibody-antigen recognition as well as on a robust enzymatic detection system. Today, ELISA is the most widely used immunoassay format because it combines many advantages such as low costs, high specificity, direct result readings, and antibodies are commercially available for a great variety of proteins or antigens. The ELISA method is now the most widely used format in clinical diagnostics, environmental monitoring, food control and frequently used research laboratories as well.
AP is a widely used marker enzyme in ELISA as the enzyme is easily conjugated with antibodies, is extremely stable, has high catalytic activity and a broad substrate spectrum. Highly sensitive sensing of alkaline phosphatase activity is therefore of great significance for the development of AP-based ELISA platforms. (Figure 4)
In ELISA, the AquaSpark™ phosphatase substrate solution is applied to the test at the last step of the procedure. Green light is emitted immediately if AP-conjugated (secondary) antibody is bound to its corresponding detecting (first) antibody.
(Figure 5) The AquaSpark™ luminophore produces a far stronger light than previously experienced in bio-assay, with a bright green chemiluminescence signal than can persist for minutes or even hours. This luminescence is detectable with a luminometer (microplate reader with chemiluminescence capability) or on film and is impressively visible even to the naked eye.
Western Blot: Enhanced results
AquaSpark™ phosphatase substrates are compatible with the commonly used protein immunoblot (Western blotting) equipment and detection systems, allowing normal film or luminescence reader to be combined with superior substrates to get the most out of experiments.
In Western blot procedures, the AquaSpark™ substrate working solution is applied directly to the surface of a nitrocellulose membrane, then the luminescence emission is measured using standard equipment.
At very low AP concentrations that are typically present in immune assays, the light emission persist at a constant level for 30 minutes and sometimes for hours. (Figure 6)
Resources
Click on AquaSpark™ Phosphatase Substrates for more information.
Click on BIOSYNTH to contact the company directly.
Click on Biosynth Downloads to learn more about chemiluminescence, bio-luminescence and dioxetanes.
Click on Product Information to view the AquaSpark range in the Biosynth store, with attractive introductory prices.
Click on AquaSpark™ substrates for animated video
---
Supplier Information
Supplier: BIOSYNTH AG
Address: Rietlistr. 4, 9422 Staad, Switzerland
Tel: +41 (0)71 858 20 20
Fax: +41 (0)71 858 20 30
Website: www.biosynth.com
---