Contact Supplier
Contact Supplier
To get in touch with ZENATEK S.a.r.l, simply fill out the form below.
Zenatek makes debut at CILF trade fair in China
Monte Carlo, Monaco: – International IT solutions provider Zenatek will make its first appearance at China International Logistics & Transportation Fair (CILF) in Shenzhen.
The Zenatek stand at Booths 1260-1263 in Hall 1 of the Shenzhen Exhibition Center will feature its breakthrough Zenatek Tracking Device (ZTD) solution for real time tracking and environmental monitoring of temperature-sensitive and high value products.
Real time tracking
The Zenatek team will be showing a video program that explains how the revolutionary ZTD and its associated Zenatek Tracking System (ZTS) online infrastructure allow critical consignments to be tracked in real time around the world.
The team will be led by Zenatek President & CEO Ennio Zanotti and Project Manager Andrea Gregori. who will be on stand throughout the show to answer visitor questions. They will be reaching out on particular to transport industry quality, logistics and commercial professionals to show how ZTS/ZTD can help maintain a compete audit and tracking chain across the logistics chain.
End-to-end monitoring
"ZTS can help ensure end-to-end control to maintain the temperature and humidity during the whole transport process," said Mr. Zanotti.
"It can provide accurate real time reporting through the full transportation period, helping to secure consignments and Identify chokepoints in the supply chain, where cargo is likely to be misplaced or delayed at terminals, having the possibility to cope and remedy in case of adverse events," he explained.
The easily attached ZTD tracking device is supported by a GPS-based tracking system that allows users to see geographical progress along the journey, combined with a server-based IT network that allows relevant documents to virtually accompany the consignment, also making it easier to transmit cargo manifests, bills of lading, etc. All this data can easily be integrated into the client's own IT systems.
About Zenatek
Zenatek is an evolutionary company that provides assistance and solutions from strategic planning to operations. It assists clients with customization of critical business developmental paths, including reviews of their organizational structure and optimization or re-engineering of related business processes, supported by Zenatek technological solutions, delivered via an international infrastructure of related managed services and operations.
Zenatek offers specific, well-researched and tested logistics solutions, such as the Zenatek Tracking System (ZTS) that provides clients with the ability to monitor shipments in real time during multimodal transport, worldwide.
Headquartered in Monte-Carlo, Principality of Monaco.
About CILF 2019
The China International Logistics & Transportation Fair (CILF) in Shenzhen is Asia's leading logistics and transport expo, expected to attract more than 60,000 visitors and some 1,000 exhibitors.
The fair features logistics services, supply chain monitoring (SCM), port and shipping, transport, express, e-commerce, IT, mobility, air cargo, material handling and related solutions.
CILF 2019 is a three-day event opening October 10 at the Shenzhen Convention & Exhibition Center. It co-locates four conferences; the 3rd Sea-Rail Transport & Cross-Border Transportation Summit, the 5th Cross border E-commerce Supply Chain Service Development Summit, the 4th Forum of 21st Century Maritime Silk Road and the 7th Shenzhen World Port Chain Strategy forum.
The event is organized by 10Times with further information at: https://10times.com/shenzhen-logistics-transportation.
Resources
Click on ZTS to view video.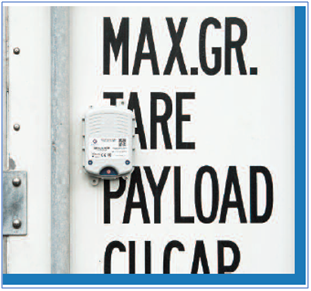 The ZTS tracking device can be attached to any metallic surface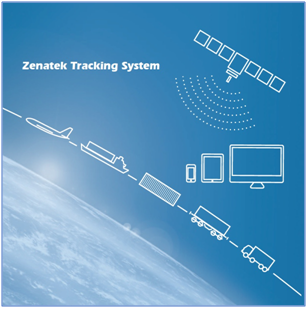 ZTS is a GPS-based tracking infrastructure with worldwide reach