Contact Supplier
Contact Supplier
To get in touch with ZENATEK S.a.r.l, simply fill out the form below.
Zenatek is hot on the trail of real-time cool chain temperature monitoring
Monte-Carlo, Principality of Monaco: – International IT solutions provider Zenatek brings a real time dimension to the challenges of monitoring temperature-sensitive pharmaceutical and biotech consignments in transit across the logistics cool chain.
The breakthrough Zenatek Tracking System (ZTS) provides clients with the ability to monitor the temperature, environmental and physical security of shipments minute by minute at every stage of journeys extending around the world, establishing exact location as well as integrity.
This real time monitoring and tracking ability is particularly significant, given that the value of some hi-tech pharma and other temperature-sensitive consignments can run into hundreds of thousands of dollars. Instant warning provides time and opportunity for owner and agent to take timely remedial action to prevent irreversible damage. Furthermore, the data accumulated can help identify chokepoints, enabling the logistics chain to be improved and optimized.
Regulatory compliance
Complying with regulations demanding that pharmaceutical medicines and drugs be safe and fit for purpose demands attention not only to manufacturing but also distribution standards, where Good Distribution Practice (GDP) and other regulatory requirements demand that temperature-sensitive products be shipped and stored within mandated cool chain or cold chain temperature ranges and with security against tampering.
Manufacturers and shippers have turned to a range of solutions to meet these requirements, including mechanical barrier seals and electronic door seals (e-seals) that use RFID technology, satellite links or satellite and cellular combinations to confirm container security, as well as passive data loggers that accumulate a temperature record during transit.
While the first generation of passive data loggers can confirm that temperatures have not been exceeded during the journey, this logged data can only be read once the container reaches its destination and the device retrieved. If there has been a problem during transit, the client will not know about it until after the event.
"The questions of how, when, where and why a valuable shipment has been spoiled, damaged or lost cannot be answered by after-the-fact data provided by data recorders. What is required is immediate reporting of irregular temperature variations combined with container location," commented Zenatek CEO Ennio Zanotti.
Worldwide tracking
The system can monitor containers while in transit around the world, providing real-time information on possible tampering, temperature and humidity variances, location and tracing. The ZTS works with railroad containers, shipping containers, pallets and boxes, using an affordable and easily handled ZTD tracking device.
The ZTS solution combines GPS geo-location and GSM cellular telecommunication technologies to enable the tracked shipment to keep reporting its location and integrity throughout the journey.
A real-time monitoring system keeps an ongoing record of the temperature within a container. The ZTS solution can transmit alerts whenever containers are opened, the containers suffer shock or tilting or whenever temperature and humidity within the container breaches permissible thresholds specified by the customer.
The ZTS provides geo-coded proof-of delivery information to the consignee to confirm shipment has reached its destination and that there have been no unauthorized door openings. These alerts are sent by email to any computer or mobile device chosen by the client.
Integrated device
The ZTD can be quickly attached to the internal face of the container, pallets and boxes with no tools needed for installation. Real-time logistics data is available as soon as the device has been installed. The device has a battery life of nine months when sending one message a day, however, frequency of reporting can be altered according to the user's requirements.
As a comprehensive, self-contained service, ZTDs need not be retrieved at destination points because all traced route and shipment data have already been transmitted and stored in the system. Thus ZTD devices can be used as 'one-time only' solutions, eliminating all costs associated with employing recovery personnel, forwarding, reconfiguration and restocking. This feature is particularly useful on irregular high value shipments.
Web-based Portal
While the ZTD is the visible face of the solution, its power derives from the web-based ZTS system of which it is part.
Through a multiple-mapping solution viewed on a web-based tracking portal, the position of the tracking device can be located within meters. Each unique user has secure login access to the ZTS portal, enabling them to view the real-time cargo location with current and accumulated temperature and humidity status.
The web-based application can also store associated documentation such as packing list, bill of lading, and sanitary certificates, all of which may also be downloaded by client's authorized agent at the destination, again through secure login.
Supply Chain Chokepoints
ZTS enables identification of chokepoints in the supply chain – those ports or terminals where cargo is especially likely to be misplaced or delayed. This allows users to optimize routes and reduce their safety stock inventories used as a buffer against shipment delays.
Real-time information on what is happening with shipments and a reliable alarm system to report adverse incidents gives users control over the situation, and enables an effective and prompt reaction for damage control if necessary, a key point in insurance claims.
Cost and Best Practice
"The various types of tracking technology available in the market today do not have comparable performance to the ZTS and some products can be quite expensive," said Ennio Zanotti.
"We designed ZTS with affordability and user convenience in mind, understanding that speed or reporting and data security are more valuable than the device itself," Mr. Zanotti explained.
"There is also the peace of mind given to the manufacturer and receiver of the pharmaceutical items; knowing that the goods have been monitored during the whole shipping process," he added.
"Last year, there were approximately 30 additions to GDP guidelines as part of the ever-tighter regulation of pharmaceutical transportation and storage. But making regulatory changes can only go so far before it becomes time for every pharmaceutical shipment to be provided with real-time temperature-monitoring. This is an area in which Zenatek can make a major contribution," Mr. Zanotti declared.
About Zenatek
Zenatek is an evolutionary company that provides assistance and solutions from strategic planning to operations. It assists clients with customization of critical business developmental paths, including reviews of their organizational structure and optimization or re-engineering of related business processes, supported by Zenatek technological solutions, delivered via an international infrastructure of related managed services and operations.
Zenatek offers specific, well-researched and tested logistics solutions, such as the Zenatek Tracking System (ZTS) that provides clients with the ability to monitor shipments in real time during multimodal transport, worldwide.
Headquartered in Monte-Carlo, Principality of Monaco.
Resources
Click on ZTS to view video.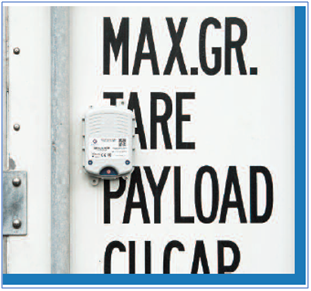 The magnetic ZTD tracking device can be securely attached to any type of container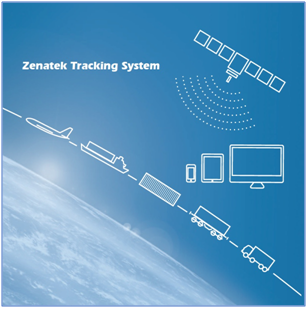 ZTS is a GPS and GSM-enabled web-based solution