---
TAmiRNA to share laser microdissection insights at Targeting RNA conference
---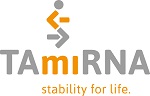 Press Release | TAmiRNA GmbH
NOVEMBER 20, 2019
Vienna, Austria: Biotech innovators TAmiRNA will be a prominent presence at the upcoming Targeting RNA 2019 conference in Frankfurt.
TAmiRNA with its partner Vivomicx will use the event to share results of recent R&D work showing how laser microdissection (LMD) can be combined with high quality qPCR to enable quantitative analysis of cell-type specific RNA expression in complex tissues.
microRNA & mRNA profiling
TAmiRNA founder and CEO Dr. Matthias Hackl will present a paper Laser Microdissection based compartmentalization of tumor tissue is essential for microRNA and mRNA profiling in drug development as part of the conference Poster Session.
The poster presents results of research carried out by TAmiRNA in partnership with Vivomicx, based in Groningen in The Netherlands and also involving Department of Pathology and Medical Biology, Medical Biology section, at University Medical Center, Groningen.
LMD protocols
Together they have developed a combination of laser microdissection (LMD) and high quality qPCR that enables the quantitative analysis of cell-type specific RNA expression in complex tissues.
Vivomicx has developed validated protocols to process preclinical and clinical tissue samples using LMD that are leveraged by TAmiRNA's advanced capabilities in targeted microRNA and mRNA analysis, using RT-qPCR and microRNA screening (RT-qPCR and NGS).
New RNA expression insights
Using these protocols, the partners have been able to demonstrate profound differences in RNA expression between whole tumor and subsets of cells within the tumor.
"We have also revealed large heterogeneity in RNA expression between tumor compartments such as tumor, stroma and tumor endothelial cells," said Dr. Hackl.
"It is important to note that this technology can be utilized for almost any tumor tissue sample," Dr. Hackl noted.
About TAmiRNA
TAmiRNA specializes in technologies for profiling levels of blood-circulating microRNAs and developing multi-parametric classification algorithms ("signatures"). TAmiRNA uses these technologies to develop minimal-invasive diagnostic tests for drug development, early diagnosis and prognosis of disease, and as companion diagnostic tests to support treatment decisions.
About Vivomicx
Vivomicx has developed validated protocols to analyze preclinical and clinical tissue samples using Laser Dissection Microscopy in combination with quantitative RT-PCR analysis for in-depth analysis of gene expression in subsets of cells. Using this technology we unmask the molecular identity of cells in the tissue context. In this way we determine e.g., whether target molecules are expressed in cells of interest in diseased tissue and which responding molecules can serve as genuine biomarkers of disease activity/drug effects.
About Targeting RNA 2019
The Targeting RNA Congress is an annual event dedicated to knowledge sharing on the latest advancements in modulation of RNA (splicing/non-coding/micro) directly with small molecules and through epigenetics.
The 2019 meeting is a two-day event opening November 26 at the Radisson Blu Hotel, Frankfurt am Main, Germany.
The meeting will showcase structures of small molecules binding to disease relevant RNA and innovations in building hit-to-lead RNA specific platforms that are essential for proof-of concept and will also discuss translational strategies, addressing structural biology, biochemical and biophysical attributes, chemical hurdles associated with new drug discovery platforms.
The event is organized by Kisaco Research with further information at: https://www.kisacoresearch.com/events/targeting-rna
Media Contact
Dr. Elisabeth Semmelrock, Scientific Communications, TAmiRNA GmbH
Tel: +43 (0)660 420 58 56
Email: office@tamirna.com
Resources
Click on TAmiRNA at Targeting RNA 2019 for other information.
Click on TAmiRNA to contact the company directly.
Click on Vivomicx to contact the company directly.
Click on Cell-type specific microRNA/mRNA analysis in complex tissues to download bulletin.
---
Supplier Information
Supplier: TAmiRNA GmbH
Address: Leberstrasse 20, 1110 Vienna, Austria
Tel: +43 (0)660 420 58 56
Website: www.tamirna.com
---