Contact Supplier
Contact Supplier
To get in touch with TAmiRNA GmbH, simply fill out the form below.
TAmiRNA joins with partner Innofly Management BIO digital 2021
Diagnostic innovator TAmiRNA's advanced development projects include biomarker development programs that find new ways to leverage the diagnostic potential of circulating microRNAs (miRNAs) as surrogates of tissue health as well as important physiological processes for the development of novel diagnostic tests to improve the management of age-associated and other diseases.
TAmiRNA, together with partner Innofly Management, is presenting these programs at the BIO Digital 2021 online conference organized by the Biotechnology Innovation Organization (BIO) that is staged in two parts: two days of preliminary Innovation Stage presentations on June 10-11 to showcase innovative companies, followed by five days of full conference and networking at BIO Digital Week from June 14.
Keynote speakers include Pfizer CEO Dr. Albert Bouria and Dr. Anthony Fauci, who has been leading the US response to the COVID-19 crisis as head of the National Institute of Allergy and Infectious Diseases.
Recently, TAmiRNA has expanded its microRNA biomarker pipeline to three key projects.
The hepatomiR® test is highly sensitive liver function biomarker, which is intended to support patient stratification prior to liver surgery in patients suffering from hepatocellular cancer. Currently, the test is being evaluated in collaboration with researchers at the Translational Experimental Liver Lab (TELL) in Vienna (see Resources). New applications in the field of chronic liver diseases such as NAFLD/NASH are currently investigated.
The senomiR® project, developed in collaboration with scientists based in the United States as well as Austria, aims to provide a non-invasive readout for the accumulation of senescent cells in-vivo, which is key to the safe and efficient prescription of senolytic therapies.
The toxomiR® toxicology testing service leverages TAmiRNA's 19-plex microRNA panel to screen for organ (liver, pancreas, muscle, kidney, lung, vascular, and CNS) toxicity in pre-clinical and clinical blood samples. The toxomiR® service allows clients to ship multiple samples to the TAmiRNA service lab for analysis for rapid analysis of the entire toxomiR® miRNA panel covering 8 organs or individually selected organ injury biomarkers.
miRNA biomarker products
TAmiRNA was a pioneer in identifying circulating microRNA biomarkers that can be developed into ready use kits to predict risk and disease susceptibility.
The first of these were the osteomiR® test that can predict osteoporotic fracture risk in post-menopausal women and aged men and the thrombomiR® test, a novel minimal-invasive surrogate parameter for platelet function that can be used to determine platelet activation retrospectively using stored plasma samples. The kit can be applied in anti-platelet therapy, identification of patients with high on-treatment platelet reactivity, and as readout to optimize drug dosage by balancing efficacy and bleeding risk In addition, the test could potentially be used as a predictive biomarker for the severity and adverse outcomes of cardiovascular disease.
Customer-tailored RNA biomarker development
The active release of circulating microRNAs from cells into supernatant biofluids makes them useful as non-invasive disease biomarkers, particularly in applications such as toxicological tissue health surrogates, early diagnosis of asymptomatic diseases, and therapy monitoring.
These characteristics and possibilities have led to the development of a new class of non-invasive RNA biomarkers, in which field TAmiRNA is a leader.
It has a successful track record and impressive pipeline in development of novel microRNA biomarkers for toxicology studies and as predictors of ailments, using these to develop companion diagnostics and monitor disease progression and is able to offer specific solutions for:
NGS and qPCR analysis of biofluids, cells, tissues and extracellular vesicles (EVs) to discover and validate multivariate miRNA biomarker signatures.
Laser microdissection in combination with NGS or qPCR analysis to go from bulk to cell-type specific gene expression analysis in complex tissues.
Characterization of extracellular vesicles including size, quantity, DNA/RNA content as well as small RNA sequencing analysis according to International Society for Extracellular Vesicles standards.
RT-qPCR or NGS assay development and validation according to harmonized standards required for drug development tools or in-vitro diagnostic devices.
Resources
Click on TAmiRNA microRNA development pipeline for further information.
Click on BIO Digital 2021 for more information on event.
TRENDING ARTICLE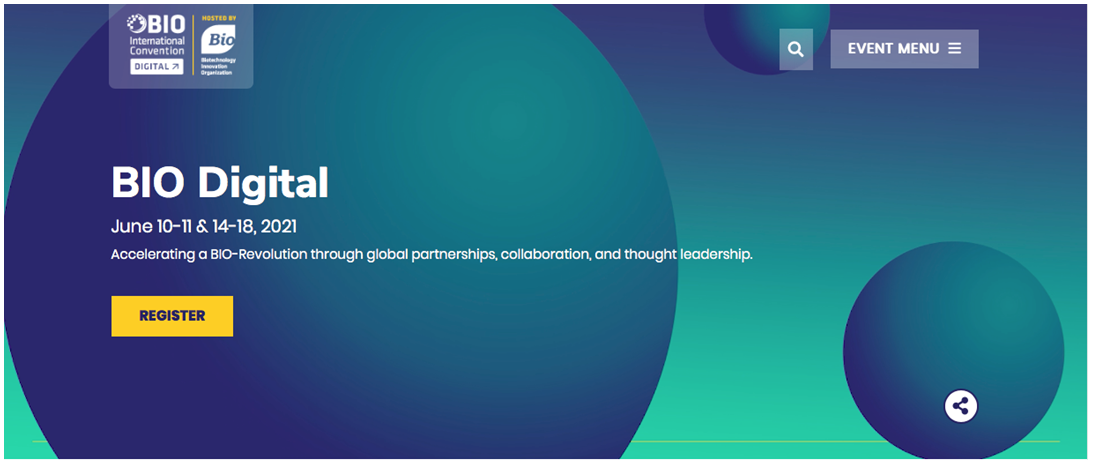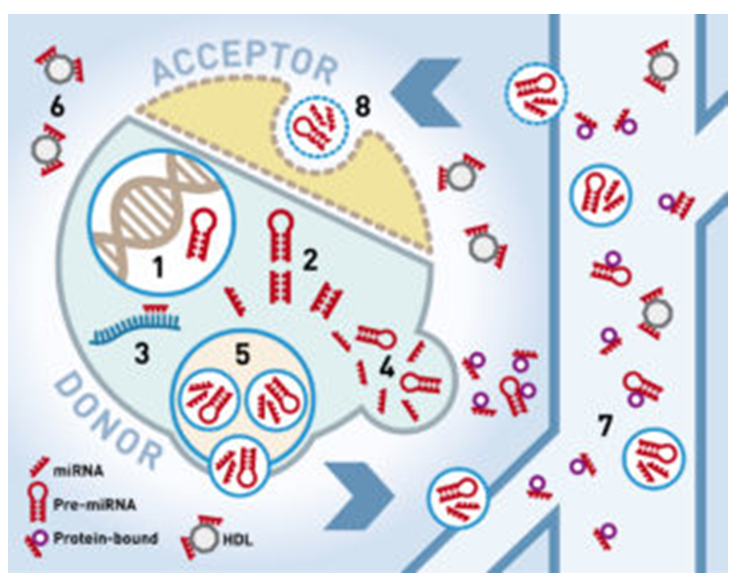 Circulating miRNA mechanism of action showing  microRNA transcription in the cell nucleus (1),  microRNA processing in the cell cytoplasm (2), miRNAs regulating RNA interference or gene silencing (3) , microRNAs packaged by donor cell into microvesicles/exosomes for cellular export (4,5), circulating miRNAs stabilized by RNA-binding proteins (6), and circulating microRNAs present in serum/plasma, urine or saliva (7), available to be   taken up by acceptor cells at close or distant sites in the body (8) [© TAmiRNA/Klapper]