Contact Supplier
Contact Supplier
To get in touch with QA Data Pty Ltd, simply fill out the form below.
Risk-based Monitoring
Risk-based monitoring has shifted from being seen as an interesting supplement to the methodology of clinical trials to becoming an essential part of the process. This is largely due to the insistence of regulatory agencies.
Faced with trial sponsors' imperatives to reduce complexity, development costs, and extract more value from R&D budgets, agencies such as the U.S. Food & Drug Administration (FDA), the UK's Medicines and Healthcare Products Regulatory Agency (MHRA) and the EU's European Medicines Agency (EMEA) have determined that there is a need to adopt more efficient and cost effective ways to accomplish clinical trials.
They have strongly recommended Risk-Based Monitoring (RBM) as the best approach; targeting and prioritizing resources around identifiable risks to safety as well as data integrity.
QA Data can help clients shift monitoring functions across to management of electronic data capture (EDC) systems. This CRO's deep experience of EDC systems and capabilities can be exploited to construct risk-based monitoring models that are cost effective and meet regulators' recommendations.
Defining RBM
Risk Based Monitoring (RBM) can include any of the following:
Reduced Source Document Verification (SDV): replacing the traditional 100 per cent verification of data points collected on trial with reduced number, based on actual risk priority at the study, site and/or subject level.
Targeted Monitoring: a methodology for reducing SDV to a targeted number of data points.
Triggered Monitoring: setting trigger points such as the detection of an issue or amount of data outstanding that requires verification.
Ideal RBM strategies can be based on one or more of these methods.
The FDA's draft Guidance for Industry Oversight of Clinical Investigations — A Risk-Based Approach to Monitoring refers to replacing "frequent on-site monitoring and 100% data verification for all trials" with alternative approaches including using remote, monitor-like resources, in a centralized or in-house monitoring role. The agencies are effectively encouraging centralized monitoring where appropriate, recognizing that other methods can ensure quality monitoring without mandating on-site monitoring and 100-percent SDV.
Using RBM
The FDA's first guidance on a "risk-based approach to monitoring" in 2011 defines specific approaches applicable by small and mid-size companies, culminating in the finalized guidance issued in mid-2013.
Risk-based monitoring has most often been used in Phase IV studies, but the most recent FDA and other guidance will increase the emphasis on using RBM more widely to address concerns about quality and efficacy in Phase II and III trials.
The FDA emphasizes that no single monitoring approach is correct for every trial. Rather, risk-monitoring plans should be shaped to the trial's specific data integrity and safety needs.
The ideal RBM methodology should be based on study risk assessment, shaping a monitoring plan tailored to the study.
Benefits of an electronic approach to RBM
Adopting RBM can make life sciences more effective and profitable by 'doing more with less' in deriving more value from finite resources. Risk-based approaches can target resources to areas that will deliver the greatest benefit, ranging across the choice of study, sites, drug development programmes and more.
Most important, RBM can play a powerful role in promoting better quality outcomes from investment in research and clinical trials.
Adopting an electronic approach to RBM, exploiting the capabilities of IT systems and EDC, can further leverage the benefits. Modern RBM strategies involve exploiting IT both for inter-communication between investigative sites and for managing risks throughout the trial.
Electronic data capture (EDC) systems can replace traditional reliance on direct on-site monitoring with centralized monitoring methods exploiting the capabilities of IT systems.
However, in order for an EDC-based risk-based monitoring strategy to work, it is essential that the study team actually knows how to use the chosen technologies. It is this general 'knowledge gap' that helps to explain why research productivity has failed to keep pace with technological advances within the life sciences industries.
Managing clinical trial risk is one of the most difficult tasks surrounding risk based monitoring. Several of the metrics related to risk are evaluated by monitors during their monitoring visits and collected onto their monitoring visit reports (MVRs). Being able to analyze the data entered onto the MVR can flag when an issue exists at a particular site.
QA Data RBM capabilities
QA Data is a CRO that can assist clients to harness the versatility and capability of EDC and data management to execute efficient risk-based monitoring, overcoming common hurdles such as transcription and other issues.
The high quality, dedicated and efficient QA Data team is familiar with the commercially available remote data capture (RDC) and clinical trial management systems (CTMS) that can support risk based monitoring approaches.
The company can also tailor more advanced systems that can automatically flag data for review and embed alerts to notify decision makers when issues arise.
QA Data also fields highly capable data managers with monitoring experience who can help clients shift monitoring functions away from on-site observers to centralized data management systems, hugely reducing cost.
The CRO's EDC systems and experience can be exploited to meet the risk-based monitoring models defined by the FDA and other agencies.
Resources
Click on QA Data Risk-based monitoring for more information.
Click on QA Data to contact the company directly.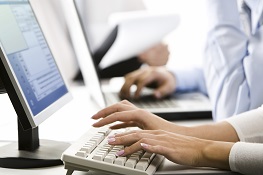 ---
Supplier Information
Supplier: QA Data Pty Ltd
Address: Unit 3, 62 Blaauwberg Road, Tableview, 7441, Cape Town, South Africa
Tel: + 27 21 557 5388
Fax: + 27 21 557 4906
Website: www.qadata.co.za
---