Contact Supplier
Contact Supplier
To get in touch with Progress-PME to share cleaning validation insights at VFM 2019, simply fill out the form below.
Progress-PME to share cleaning validation insights at VFM 2019
Hoofddorp, The Netherlands: – Progress Project Management & Engineering (Progress-PME), the independent consultancy and management company specializing in the pharmaceutical, biotech and healthcare industries, has been invited to share its insights on cleaning validation at the upcoming Vereniging voor Farmaceutische Microbiologie (Dutch Association of Pharmaceutical Microbiology) meeting.The meeting will take place at Breukelen, near Utrecht in The Netherlands on October 09.
Cleaning validation strategies
Chairman of the VFM, Erik Verhagen, has invited Progress-PME to present and address on 'Cleaning Validation: What if it fails?'
The presentation will be delivered by senior Progress-PME cleaning validation specialist and consultant, Paul Tiemeijer, who will outline a range of strategies, tools and services in this key quality and regulatory area
"In particular, I will discuss the topic "clean and dirty hold times in relationship with challenges to meet the microbiological requirements" said Mr. Tiemeijer.
Progress-PME seminar
Progress-PME will also promote its own workshop on Cleaning Validation to be held 14 days later at its headquarters at Hoofddorp, southwest of Amsterdam. The seminar will explore how cleaning method development can kickstart the successful implementation of a validated cleaning process, and how to avoid failures in cleaning validation.
The one-day seminar is aimed at professionals involved directly or indirectly with Cleaning Validation, including managers, supervisors, process engineers, QA/QC, Operations, Validation and Engineering staff.
Progress-PME will also use VFM as a valuable networking opportunity, hosting a reception after the conference sessions.
About Progress-PME
Progress-PME is an independent consultancy company with customers in the pharmaceutical and biotechnology industries and in the healthcare sector. It operates internationally, supplying project management, engineering, CMC, validation Lean/OPex and quality assurance services.
Progress-PME's mission is to excel in supporting clients to realize their business goals, harnessing broad knowledge and experience, combined with focus and flexibility to guarantee high value services and projects and multi-disciplinary progress. Progress-PME offers general services in eight fields: project management, a specialized Quick scan & GAP analysis services helping companies into new markets or products, training, hospital pharmacy support, biobanking, and environmental management.
The company also offers consultancy and management services covering fields such as Quality Management, Lean Six Sigma performance improvement, Chemistry Manufacturing and Control (CMC) for new pharmaceutical products, engineering and facilities support.
Founded in 1999, Progress-PME and its Executive Services subsidiary Progress EXS are privately-owned companies.
Further information at: https://www.progress-pme.com/home.html
About VFM 2019
The VFM ( Vereniging voor Farmaceutische Microbiologie / Pharmaceutical Microbiology Association) is a non-profit organisation dedicated to promoting the exchange of information and discussion of subjects related to pharmaceutical microbiology.
The Association hosts a series of meetings during the year.
Its annual meeting (VFM 2019) is a one-day event held on October 9, 2019, at the Van der Valk Hotel in Breukelen, near Utrecht.
Speakers will include Dr. Ruth Daniels (Senior Scientist and Microbiology Expert at Janssen, Pharmaceutical companies of Johnson and Johnson), Quirine Hartman (research associate and scientist with Genmab and Eurofins Scientific), Patrick Nieuwenhuizen (Sterility Assurance Lead at Sanofi Waterford) and Dr. Philippe Gadal (Independent Director at ERBA Diagnostics, Inc. and CEO of Chemunex, Inc..
The event is organized by VFM with further information at: http://www.vfmicro.nl
Resources
Click on CMC services for more on Progress-PME's chemistry, manufacturing and controls offerings.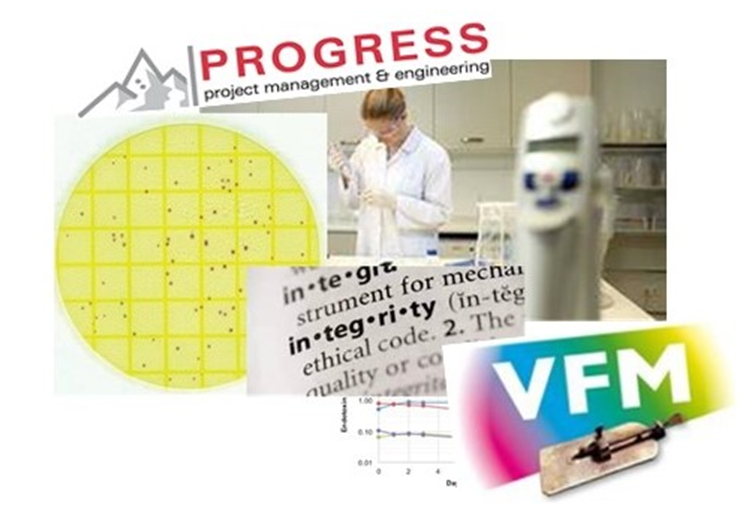 VFM meeting will take place at Breukelen, Netherlands on October 9, 2019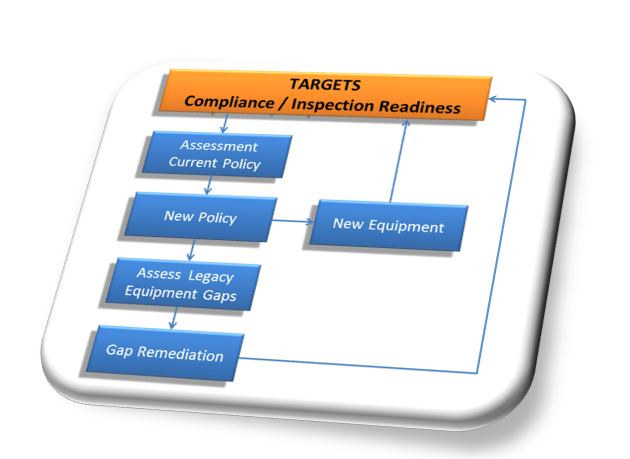 Progress-PME has developed a comprehensive methodology for Cleaning Validation implementation
View Articles by Progress Project Management & Engineering (Progress-PME)