---
PHOENIX group registers surge in earnings in first quarter of 2019/20
---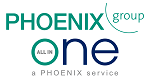 Press Release | PHOENIX group
AUGUST 15, 2019
Mannheim, Germany: –
Total operating performance and revenue increased again
Significant rise in profit for the period compared with same period of previous year
PHOENIX driving forward digitalisation
Positive outlook for 2019/20 confirmed
The PHOENIX group continued to grow in the first quarter. In the initial three months of fiscal year 2019/20 (February to April 2019), total operating performance rose by 4.1 per cent to €8.3 billion. This figure comprises revenue and handling for service charge. Adjusted for foreign exchange rate effects, this increase amounted to 4.5 per cent. With activities in 27 European countries, the healthcare provider's revenue grew by €365.1 million (5.9 per cent) to €6.6 billion. Adjusted for foreign exchange rate effects, revenue grew by 6.0 per cent. The increase derived in particular from the Western Europe region as well as from Eastern Europe, where revenue growth was increased by the acquisition in Romania of the pharmaceutical wholesaler Farmexim and the nationwide pharmacy chain Help Net on 31 July 2018.
Income leap achieved
Earnings before interest, taxes, depreciation, and amortisation (EBITDA) rose by 16.6 per cent, or €15.4 million, versus the comparison period to €108.4 million. Profit for the period increased by 39.8 per cent. It grew by €13 million to €45.7 million.
PHOENIX focuses on digitalisation
"With the establishment in June 2019 of the new digital unit, PXG Health Tech GmbH, we are driving forward our goal of offering customers digital platform solutions with a B2C focus across Europe. We are also increasing our cooperation with start-ups in this area," said Oliver Windholz, Chief Executive Officer of PHOENIX Pharma SE. A pilot project in the area of telemedicine was launched in the United Kingdom, in which patients are advised by doctors via online consultations on topics such as travel vaccinations, which they can then receive at the PHOENIX group's Rowlands pharmacies. In Germany, PHOENIX launched the app "deine Apotheke" ("your pharmacy"), which provides all German pharmacies with a package of digital services designed to support sales. The app consists of two key components: First, it allows end customers to quickly and easily scan in prescriptions, pre-order drugs or health products straight from their pharmacy, and chat directly with the pharmacist. Second, with its exclusive cooperation in the German pharmacy market with PAYBACK, PHOENIX is also providing access to Germany's most popular loyalty programme.
Positive forecast for the full year 2019/20
"Looking at the full fiscal year 2019/20, we plan to further expand our position in the European markets. With organic growth and targeted acquisitions such as those recently made in Romania, we expect the PHOENIX group to outperform European pharmaceutical markets," underlined CEO Oliver Windholz on presenting the quarterly figures in Mannheim, Germany.
Key figures of PHOENIX Pharma SE compared with the same period of the previous year
1st quarter 2018/19
in €m
1st quarter 2019/20
in €m1
Total operating performance2
7.989,3
8.320,7
Revenue
6.194,3
6.559,4
Total income3
653,9
709,0
EBITDA
92,9
108,4
EBIT
59,1
73,3
Profit for the period
32,7
45,7
Equity4
2.647,8
2.844,4
Equity ratio (in %)4
31,8
33,2
Net debt4
2.016,8
1.793,5
(Balance sheet date 30/04/2019)
1 Without application of IFRS 16 Leasing.
2 Total operating performance = revenue + handled volume (handling for service charge).
3 Total income = gross income + other operating income.
4 As at reporting dates 30/04/2018 and 30/04/2019.
About PHOENIX group
The PHOENIX group, headquartered in Mannheim, is a leading pharmaceutical trader in Europe. Active in 27 countries, the company offers unique geographical coverage throughout Europe, making a vital contribution to comprehensive healthcare with more than 36,000 employees. The PHOENIX group's vision is to be the best integrated healthcare provider – wherever it is active.
The PHOENIX group provides vital links between manufacturer and patient. Pharmaceutical manufacturers, pharmacies, doctors, hospitals, health insurance funds, and patients across Europe can benefit from its service offerings. In pharmaceutical wholesale, the PHOENIX group is active with 164 distribution centers in 27 countries and supplies pharmacies and medical institutions with drugs and other health products. Numerous other products and services for pharmacy customers complete the portfolio – from assistance in advising patients to modern goods management systems to pharmacy cooperation programmes. With around 13,500 member pharmacies, PHOENIX Pharmacy Partnership is the umbrella for a European network of 13 cooperation and partner programmes in 16 countries. Pharma Services provides services across the whole supply chain for the pharmaceutical industry.
The PHOENIX group already operates around 2,500 of its own pharmacies in 14 European countries, gaining profound knowledge of the pharmacy business. The group's approximately 18,500 pharmacy employees have around 140 million customer contacts each year, dispensing approximately 315 million drug packages to patients and advise them on issues concerning pharmaceuticals and general health.
Further information about the PHOENIX group: www.phoenix-all-in-one.eu.
Media Contact
Ingo Schnaitmann, Head of Corporate Communications
Tel: +49 621 8505 8593
Email: i.schnaitmann@phoenixgroup.eu
Jacob-Nicolas Sprengel, Senior Manager Corporate
Tel: +49 621 8505 8502
Email: j.sprengel@phoenixgroup.eu
Resources
Click on PHOENIX group registers surge in earnings in first quarter of 2019/20 for other information.
Click on PHOENIX group to contact the company directly.
---
Supplier Information
Supplier: PHOENIX group
Address: Pfingstweidstraße 10-12, 68199 Mannheim, Germany
Tel: +49 621 8505-8217
Website: www.phoenix-all-in-one.eu
---