---
PHOENIX group presenting integrated solutions at LogiPharma Montreux
---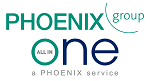 Press Release | PHOENIX group
MARCH 29, 2019
Mannheim, Germany: – Leading European integrated healthcare provider PHOENIX group will be a high profile presence at this year's LogiPharma forum in Switzerland.
PHOENIX will be an exhibitor at the event with a stand at Booth 48 in the expo area at the Montreux Music & Convention Center. The PHOENIX display will focus on its All-in-One service brand, together with healthcare logistics (HCL) solutions and especially regional solutions such as its central European (CEE) Bridge network.
Overcoming Balkan complexities
It will also host a MasterClass on 'Solutions for a complex region: Healthcare Logistics for all Non-EU Balkan countries', led by Marija Petrovic, Regional Director Pharma Service and Business Development for PHOENIX Serbia.
The session will show how PHOENIX can help to overcome the physical borders and locally specific regulations that can add more than 30 days to logistics lead times, based on experience from servicing more than 30 clients already using its Belgrade HUB and CEE Bridge network.
The PHOENIX group team in Montreux will include also European Key Account Managers Annikki Vuola and Dr. Zoltan Kelemen.
Integrated healthcare solutions
"LogiPharma 2019 provides us with an excellent platform to showcase our complex and comprehensive Healthcare Logistics solutions for all Non-EU Balkan countries," commented Dr. Kelemen.
"We aim to use the event to raise attention to our strong and unique presence in the Balkan region, where PHOENIX has the key with the Balkan pillar of our international CEE Bridge network including our state-of-the-art HUB in Belgrade," said Dr. Kelemen.
"We will also demonstrate the potential of our integrated healthcare All-in-One services in providing tailor-made solutions for individual client and patient needs," he added.
About PHOENIX group
The PHOENIX group, headquartered in Mannheim, is a leading pharmaceutical distributor and trading corporation in Europe. Active in 27 countries, the company offers unique geographical coverage throughout Europe, making a vital contribution to comprehensive healthcare services with more than 36,000 employees. The PHOENIX group's vision is to be the best integrated healthcare provider – wherever it is active.
The PHOENIX group considers itself to be a link between manufacturer and patient. Pharmaceutical manufacturers, pharmacies, doctors, hospitals, health insurance funds, and patients across Europe can benefit from our service offering. In pharmaceutical wholesale, the PHOENIX group is active with 164 distribution centers in 27 countries and supplies pharmacies and medical institutions with drugs and other health products. Numerous other products and services for pharmacy customers complete the portfolio – from assistance in advising patients to modern goods management systems to pharmacy cooperation programmes. With around 13,500 member pharmacies, PHOENIX Pharmacy Partnership is the umbrella for our European network of 13 cooperation and partner programmes in 16 countries. Pharma Services provides services across the whole supply chain for the pharmaceutical industry. The PHOENIX group already operates around 2,500 of its own pharmacies in 14 European countries, thereby having profound knowledge of the pharmacy business. Our approximately 18,500 pharmacy employees have around 140 million customer contacts each year. They dispense approximately 315 million drug packages to patients and advise them on issues concerning pharmaceuticals and general health.
Further information about the PHOENIX group | www.phoenixgroup.eu
About LogiPharma 2019
The LogiPharma meeting provides an annual networking and thought leadership platform for decision makers in pharma supply chain, logistics, distribution, planning, IT, quality and sourcing to meet and shape the future of their industry.
LogiPharma 2019 is a three-day event, opening 9th April, returning to the Montreux Music & Convention Centre, Switzerland. It will feature some 80 speakers representing supply chain players and leading pharmaceutical manufacturers.
The event is expected to attract more than 850 delegates and feature some 80 keynote speakers. The key theme for the 2019 event will be 'Building Digitally Connected Pharma Supply Chain Networks'.
The event is organised by WB Research with more information at: https://LogiPharmaeu.wbresearch.com/
Media Contact
Olaf Christiansen, Head of Marketing, PHOENIX group
Tel: +49 621 8505-8217
Email: o.christiansen@phoenixgroup.eu
Resources
Click on PHOENIX at LogiPharma 2019 for other information.
Click on PHOENIX group to contact the company directly.
Click on Meet PHOENIX for further information on the group's events programme.
---
Supplier Information
Supplier: PHOENIX group
Address: Pfingstweidstraße 10-12, 68199 Mannheim, Germany
Tel: +49 621 8505-8217
Website: www.phoenix-all-in-one.eu
---