---
Optimizing Patient Adherence and Compliance in Eye Care – Join Aptar Pharma's Educational Webinar
---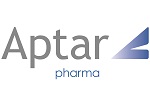 Press Release | Aptar Pharma
NOVEMBER 20, 2017
Crystal Lake, Illinois: – On Tuesday, November 21 at 16:00 CET (10:00 EST), Aptar Pharma will present innovative solutions for better patient adherence in ophthalmic drug delivery during an educational webinar entitled "Optimizing Patient Adherence and Compliance in Eye Care."
Register now: www.business-review-webinars.com
During this informative webinar, Aptar Pharma experts Matthias Birkhoff and Dr. Degenhard Marx will discuss in detail the importance of microbiological safety for preservative-free Eye Care applications and how reliable drug delivery systems help meet Regulatory requirements.
Although the topical application of ophthalmic drugs is relatively uncomplicated, poor patient dosing regimen compliance remains high and can impede effective treatments. Failure to adhere to proper treatment can have devastating consequences, such as disease progression and visual loss. Furthermore, preservatives added to the medication can also cause problems for the patient.
This webinar will look at current options within the field of preservative-free systems for multidose applications that address these issues, and will discuss industry trends such as Connected Eye Care that will help to increase the level of patient compliance through better patient monitoring.
Register now to learn more about how to improve patient adherence with Eye Care medications and how to choose a packaging format that successfully meets Regulatory authorities' requirements.
About Aptar Pharma
Aptar Pharma is part of AptarGroup, Inc., a leading global supplier of a broad range of innovative dispensing and sealing solutions for the beauty, personal care, home care, prescription drug, consumer health care, injectables, food and beverage markets. AptarGroup is headquartered in Crystal Lake, Illinois, with manufacturing facilities in North America, Europe, Asia and South America. For more information, visit: www.aptar.com/pharma
Media Contact
Carolyn Penot, Aptar Pharma
Tel: +33 1 39 17 20 38
Email: carolyn.penot@aptar.com
OR
Marion Baschet Vernet, Press Attaché
Tel: +33 6 22 17 08 96
Email: mbvernet@gmail.com
Resources
Click on Optimizing Patient Adherence and Compliance in Eye Care for other information.
Click on Aptar Pharma to contact the company directly.
Click Optimizing Patient Adherence Webinar to join Aptar Pharma's educational webinar.
---
Supplier Information
Supplier: Aptar Pharma
Address: Aptar Radolfzell GmbH, Oeschlestrasse 54-56, 78315 Radolfzell, Germany
Tel: +49 7732 801 0
Fax: +49 7732 801 226
Website: www.aptar.com
---