Contact Supplier
Contact Supplier
To get in touch with Novo Nordisk Pharmatech A/S, simply fill out the form below.
Novo Nordisk Pharmatech opens new branch in Singapore
Koege, Denmark: – World-leading insulin specialist Novo Nordisk Pharmatech A/S has opened its first overseas representative office with a Grand Opening ceremony today for its new branch in Singapore.
The event marks a significant new expansion milestone in the 70-year history of Novo Nordisk Pharmatech.
The new branch office at 152 Beach Road, #17-04 The Gateway East has been in operation since September, serving as a hub to expand Novo Nordisk Pharmatech's business across Asia.
Expanded Asian presence
The region is a rapidly growing market for the Danish company's varied portfolio of leading-edge Quaternary ammonium (QUATS) and other compounds, as well as recombinant human insulin AF.
Novo Nordisk Pharmatech Managing Director and Corporate Vice President Rasmus Hother Le Fevre attended the Grand Opening ceremony and reception for customers, employees and other stakeholders.
"We are thrilled to be expanding our footprint into Asia,: said Mr. Hother Le Fevre.
Enhanced delivery
"This new office is in close proximity to some of the world's leading biopharmaceutical companies with direct access to leading regional clusters of biopharma and biotech development that are the main focus of our own activities," he explained.
"Our new Singapore presence enhances our ability to deliver the high quality QUATS and recombinant insulin for cell culture media to the pharma and biopharma industries," he added.
"A local Singapore branch office was a logical step in our business growth strategy and presents a superb opportunity for Novo Nordisk Pharmatech to strengthen our presence in a region where we have been increasingly active for several years," said Mr. Hother Le Fevre.
About Novo Nordisk Pharmatech A/S
Novo Nordisk Pharmatech A/S was established in 1949, acquired by Novo Nordisk in 1986 and has been part of the pharmaceutical group since then. Novo Nordisk Pharmatech A/S is the leading worldwide supplier of recombinant insulin for cell growth media and pharmaceutical grade quaternary ammonium compounds (quats) for the pharma and biopharmaceutical industries.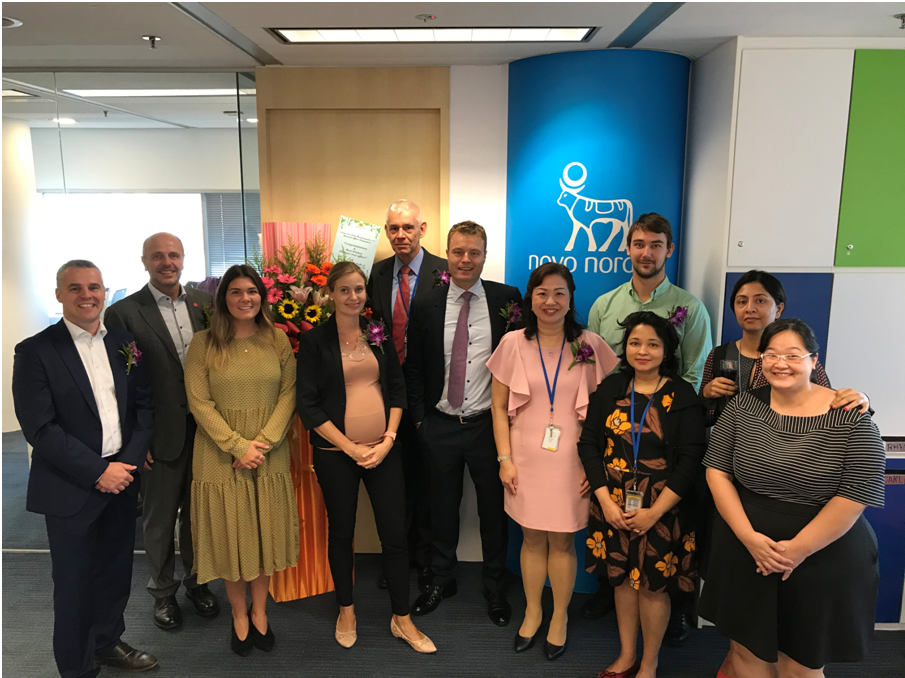 Photo from the branch office opening October 15th
View Articles by Novo Nordisk Pharmatech A/S