Contact Supplier
Contact Supplier
To get in touch with Dividella scalable production – from low volume to high volumes, simply fill out the form below.
Dividella scalable production – from low volume to high volumes
Dividella's modular and greatly flexible/adaptable monomaterial packaging platforms support highly scalable production strategies that range from small volume to full-scale high speed outputs.
Dividella's low volume approach, also rooted in 21st century production and packaging concepts, adopts a robotic work-cell system to boost flexibility and sustainability to allow easier transfer of scale up from small-batch lots to full-scale automated production.
Small lot production
Striking the right balance on batch size is difficult for any pharmaceutical company. Manufacturing thousands or even millions of identical pack iterations ensures ready supply but without catering to individual client needs and incurs huge hidden costs in inventory. Small batch manufacturing gives greater flexibility and responsiveness to customer needs and country-specific requirements but robs the pharma company of economies of scale.
The latest challenge is to incorporate data into every stage of the production, packaging and logistics chain to support Pharma 4.0 concepts of individualized production.
The low volume platform is the applied concept of the Pharma 4.0 theory – that in that age of connected data, an individual customer order need no longer be satisfied from stock in the supply chain but might actually trigger a production machine to produce that specific item.
In the 21st century, the advent of leveraged data, combined with modern lean production and just in time manufacturing/supply concepts are allowing pharmaceutical companies to square the circle: moving towards smaller batch sizes while simultaneously maintaining market supply.
The trend to small lot production is driven not just by capability but by rising demand for personalized medicines, desire to get product to market quickly after successful clinical trial and the reality that most drugs and medical devices are no longer sold in bulk.
Dividella and its Korber Medipak Systems group stablemates have realized that this strategic shift raises a whole new set of production and packaging challenges, including the need to produce individualized small batches with packaging material that has different artwork and individual data printed inline. Depending on end user and local regulations, the product label, leaflet and product container may need to vary even where drug and dosage stay the same.
These challenges are increased by ever-tighter regulations against counterfeiting, tampering and demanding full traceability across the supply chain along with the greater reliance on temperature controlled products and overall demands for enhanced sustainability and decreased use of plastics.
Customer-centric approach
Dividella's low volume concept eases these stress points by adopting a robotic work-cell-based modular system designed for top-loading and side-loading cartoning capable of producing optimised pack sizes using 100% monomaterials.
Each work cell can be equipped, depending on the production configuration needed, with supply units that are exchangeable in a plug-and-produce manner. Dividella caters to pharmaceutical manufacturers that are looking to produce small batches – down to individual units – more efficiently with its upcoming system, which has been designed for the semi and fully automatic packaging of vials, syringes, auto-injectors and other parenteral products. The equipment can even be equipped with labeling systems to apply product labels.
The low volume solution is embedded into an intelligent software structure, meaning that the packaging line can be built around anything, from individual work cells to a fully automated small batch production line, and actively track the path of each product and carton through the line. In addition, Dividella has invested in an augmented reality solution that can help guide technicians and operators through troubleshooting small batch issues.
The software can easily be linked up to a line management or manufacturing execution system and provide advantages with several pharma 4.0 features, such as predictive analytics. Additionally, existing data from an upstream process like filling or inspection can be merged with new data from the line and transferred to the next downstream process, such as case packing or logistics. Serialization and aggregation are supported as well.
Furthermore, the modular nature of the low volume solution enables easy modification, like the existing NeoTOP and NeoTRAY families of top and side-load cartoning machines.
Adaptable scalability
Dividella range of modular and extendable NeoTOP and NeoTRAY families of top and side-load cartoning machines allow for easy upscaling from small batch production with manual insertions all the way up to full scale high speed production of mid to large lots, while the ' lets call it' NeoSMART solution is specifically designed for low-volume applications.
Its NeoTOP family covers all packaging requirements with a wide range of machines and configurations for different production volumes, with the same package format producible from any Dividella NeoTOP platform.
Starting with the small footprint NeoTOP x, the range offers progressive upscaling from ca. 100,000 packs per year, increasing speeds and lot sizes via semi-automated production, addition of different feeding systems, fully automated production and high speed capabilities to reach full scale production on NeoTOP 804 exceeding 270 packs per minute (27 million lots per year).
Modular machine construction offers maximum flexibility in the packaging of ampoules, vials, syringes, injectors and almost unlimited other pharmaceutical products into pre-formed trays, either in plastics or increasingly formed from paperboard or other monomaterials that offer greater economies and sustainability.
Feeding systems
Dividella is able to apply a very wide range of feeding technologies to scalable production, based on its many years of experience in product handling.
Dividella's new modular feeding systems can overcome the perennial challenges of parenteral packaging, including creating gentle, flexible feeding regimes for fragile objects such as syringes, vials, pens, soft blisters, etc.
Dividella feeding systems not only allow up to 500 objects per feeding unit per minute to be packaged but also to be aligned, spread and individually checked before insertion.
Placing inserts can also present major challenges, especially in high speed production at up to 270 packs per minute. Dividella offers a wide range of scalable feeding systems for this purpose, developed in collaboration with OEM suppliers such as Rontech or Kraus. These allow even very large or thick inserts to be fed in at full speed with minimal labor.
In recent years, Dividella, on the basis of its particular expertise in this area, has already developed many different customized feed systems, linked to upstream machines. These systems are used in many different applications, field-tested and further developed to guarantee maximum operational reliability.
Wider integration
Dividella's innovations are part of a modular and integrated approach to intelligent small batch production implemented across the Medipak Systems Group, offering for example access to advanced PAS-X MES software from Werum IT Solutions that helps to run the low volume packaging line efficiently or the bespoke erecting service from Rondo that can deliver any batch of pre-erected cartons to be filled and closed inside the work cells.
Dividella has the breadth of product portfolio to provide optimal machine solutions for emerging requirements, leading to a more sustainable and environmentally friendly production environment, as well as more efficient operations.

Upscaling through Dividella NeoTOP platforms from under 100,000 lots per year to more than 24 million packs annually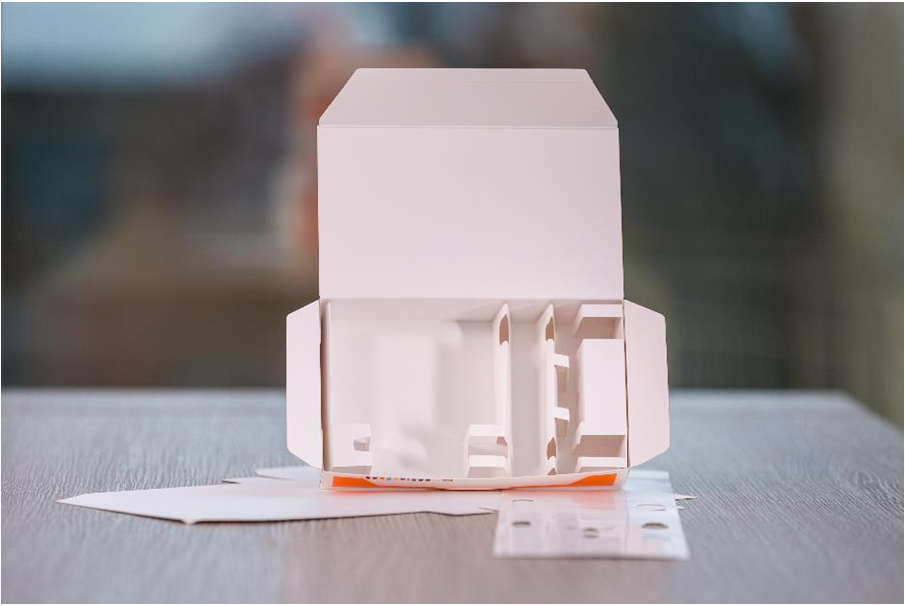 View Articles by Dividella AG, a Körber Group company