Contact Supplier
Contact Supplier
To get in touch with Dividella AG, a Körber Group company, simply fill out the form below.
Dividella brings latest parenteral packaging solutions to Pharmtech Moscow
Grabs, Switzerland: –Parenteral packaging specialist Dividella will showcase its innovative modular pharmaceutical packaging solutions at the 2019 Pharmtech & Ingredients expo in Moscow.
This time, Dividella will exhibit as a key part of the large Michael Kurako Ltd. stand at Booths B1031 and B1033 in Pavilion 2 of Hall 8 at Moscow's Crocus Expo IEC.
Modular solutions
Dividella's display will highlight its modular toploading prefilled syringe, vial and autoinjector solutions, as used by the world's leading biopharma companies, as well as video demos featuring its renowned NeoTOP high speed cartoner and award-nominated NeoTRAY platform that uniquely combines toploading and sideloading capabilities.
The stand will also include exhibits from Dividella's Korber Medipak Systems Group stablemates Seidenader (inspection machines), Traxeed (Track & Trace systems) and Mediseal (blister machines, cartoners and sachet-packing machines.
Monomaterial benefits
Dividella will use Pharmtech 2019 to showcase its highly integrated pharma packaging Systems for the secondary packaging of parenterals, using 100% monomaterial formats for significant cost and sustainability benefits.
Dividella will also detail its Retrofits program that guarantees to maintain flexible and productive operation of a Dividella packaging line to accommodate future requirements.
About Dividella
Dividella AG, a member of the Korber Medipak Systems Group, specializes in developing and manufacturing packaging machinery for the pharmaceutical industry with specific expertise in packaging requirements for parenteral products. Based in Grabs in the Canton of St. Gallen in eastern Switzerland, Dividella counts 20 of the world's largest pharmaceutical companies among its clients, including the entire top ten.
For four decades, Dividella has provided innovative and highly effective solutions for secure and flexible handling and packaging of pharmaceutical products. Its patented top-loading systems form the basis for solutions that have continually evolved to provide the most up-to-date, patient-friendly and environmentally responsible solutions for parenteral packaging.
Dividella provides complete secondary packaging solutions for medicinal products that can be difficult to stack, such as needles, injector pens, vials and syringes. Its top-loading solution enables product handling with extreme care and safety. Dividella patented feeding systems guarantee that all products are handled with appropriate care while maintaining high output.
About Pharmtech Moscow 2019
The annual Pharmtech & Ingredients exhibition and conference is one of Russia's top pharmaceutical industry-related trade events, providing a networking and knowledge-sharing platform for leading professionals from the life sciences industries.
The 2019 Pharmtech show is a four-day event opening November 19 at the Crocus Expo International Exhibition Center in Moscow and is expected to attract some 8,000 visitors, along with more than 400 exhibitors from some 40 nations, displaying a range of products and technologies that includes laboratory equipment, cleaning tools, packaging solutions, safety instruments, logistics solutions and pharma production machinery.
The event is organized by ITE Group with further information at: https://www.pharmtech-expo.ru/Home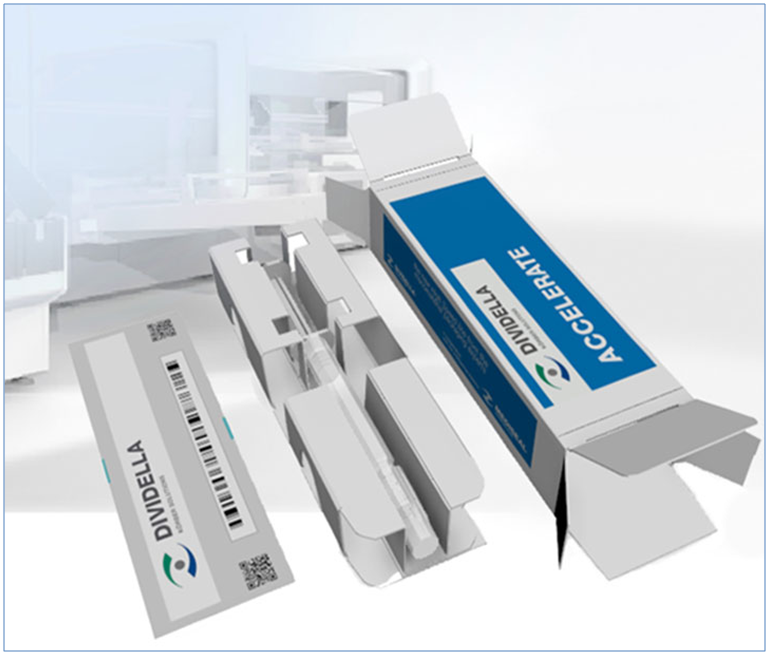 Dividella will show the cost, sustainability and logistics benefits of its modular monomaterial packaging solutions at Pharmtech Moscow 2019
View Articles by Dividella AG, a Körber Group company