---
Connected Health Innovations showcased by Aptar Pharma at DDL 2017
---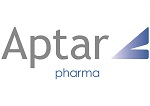 Press Release | Aptar Pharma
NOVEMBER 30, 2017
Crystal Lake, Illinois: – Aptar Pharma, a leading drug delivery systems provider, will exhibit its broad respiratory portfolio at the annual DDL Conference 2017.
DDL 2017 takes place from December 6-8 in Edinburgh, Scotland, and is a renowned conference for scientists, academics, clinicians, regulatory and industry specialists involved in the development of inhalation medicines.
Aptar Pharma is a worldwide leader in respiratory drug delivery devices for treatment of asthma and COPD. Their team of experts will showcase their innovative range of MDIs, DPIs and BAIs at the conference, and demonstrate how they can accelerate speed-to-market by assisting customers from concept through to regulatory submission.
Aptar Pharma's exhibition stand will also feature a dedicated Connectivity Hub, supporting the growing field of c-Devices (connected devices), providing insight into its range of add-on and integrated c-Devices. These intuitive devices feature fully-connected functionality and software integration, to improve patient health outcome.
Chris Baron, Associate Director of Business Development at Aptar Pharma, comments "As a leader in inhalation drug delivery systems, we are delighted to be showcasing our connected, intuitive and user-friendly devices at DDL 2017. At Aptar Pharma we strongly believe that the use of connected devices can help change patient behavior, which will result in improved medication management and health outcomes. We are dedicated to supporting customers and patients to effectively treat respiratory diseases such as asthma and COPD, and are proud to have established several digital health solution partnerships to develop a portfolio of c-Devices such as c-MDIs and c-DPIs."
About Aptar Pharma
Aptar Pharma is part of AptarGroup, Inc., a leading global supplier of a broad range of innovative dispensing and sealing solutions for the beauty, personal care, home care, prescription drug, consumer health care, injectables, food and beverage markets. AptarGroup is headquartered in Crystal Lake, Illinois, with manufacturing facilities in North America, Europe, Asia and South America. For more information, visit: www.aptar.com/pharma
Media Contact
Carolyn Penot, Aptar Pharma
Tel: +33 1 39 17 20 38
Email: carolyn.penot@aptar.com
OR
Olivia Miller, Realia Marketing
Tel: +44(0)1303 262101
Email: olivia.miller@realia.co@realia.co
Resources
Click on Connected Health Innovations showcased by Aptar Pharma at DDL 2017 for other information.
Click on Aptar Pharma to contact the company directly.
---
Supplier Information
Supplier: Aptar Pharma
Address: Aptar Radolfzell GmbH, Oeschlestrasse 54-56, 78315 Radolfzell, Germany
Tel: +49 7732 801 0
Fax: +49 7732 801 226
Website: www.aptar.com
---