Contact Supplier
Contact Supplier
To get in touch with CERBIOS-PHARMA SA, simply fill out the form below.
Cerbios-Pharma presents tools for development and manufacturing at World ADC Europe 2020
Lugano, Switzerland: – Cerbios-Pharma SA (Cerbios) and PROVEO will join the World ADC Europe conference in London.
Antibody–drug conjugates manufacturing involves multiple technologies and players. Working with different suppliers for each part of the process can potentially add risks, time and cost to an ADC production program. Cerbios and PROVEO™ overcome these difficulties by offering streamlined support from antibody production, payloads manufacturing, conjugation and up-to fill-finish.
The PROVEO stand at Booth 28 at the Novotel West Hotel will display the whole range of offers for ADC development and manufacture.
Novel manufacturing approach
Along with PROVEO, Cerbios-Pharma has become an established presence at the ADC World conference over the years and this year will sponsor a lunch on Day one of the conference with scientific talks.
These will include a presentation from senior scientist Dr. Vitor Sousa, R&D Senior Manager, on 'Tools for ADC development and manufacturing' covering Integrated scaffold solutions, a novel bioconjugation manufacturing approach, uniform analytical solutions across the supply chain and tools for QbD-based process development.
Industrialization challenges
The Cerbios team in London will also include Business Development Manager Dr. Matteo Piazza, who commented:
"We really look forward to returning to ADC World, which has been an excellent event for us over the years. With our hosted lunch and active networking throughout the congress, we are looking forward to foster innovation and bonds with our partners, reflecting our place in the ADC landscape."
"We will be reaching out to pharma companies, technological innovators and start-ups that need top quality end to end ADC manufacturing solutions, emphasizing our seamless supply chain integration" said Dr. Piazza.
About Cerbios-Pharma
Cerbios is a privately held company located in Lugano, Switzerland, that specializes in the development and manufacturing of both chemical and biological APIs for its partners world-wide.
Exclusive CDMO services are offered for the development and manufacturing of high potency active ingredients (HPAIs) as well as for biological products including monoclonal antibodies, recombinant proteins and antibody drug conjugates (ADCs).
Cerbios provides full CMC support, including the supply of cGMP clinical batches, registration/validation material and commercially manufactured APIs, with paramount ability to support a successful registration. Cerbios is a worldwide presence with partners in Europe, USA and Japan.
Cerbios, along with AGC Biologics and Oncotec, is a member of PROVEO™, an integrated ADC manufacturing solution.
PROVEO can offer a ADCs end-to-end service from drug substance development till sterile fill & finish.
About World ADC Europe 2020
The World ADC Conference complements World ADC USA in forming is the industry's longest standing and most comprehensive series of events devoted to Antibody Drug Conjugate technology and solutions.
The 10th World ADC Europe congress will be a four-day event opening March 2 at the Novotel West Hotel in Hammersmith, London.
The 2020 conference is expected to attract more than 600 professional delegates representing more than 300 delegates representing some 140 organizations to hear more than 60 industry expert speakers discuss a wide range of topics in four conference streams. New for 2020, the Translational and CMC tracks have been joined by separate Discovery streams for Biology and Chemistry, allowing deeper dives into novel format ADCs, payloads, antibody engineering and new targets.
The Europe conference will also introduce a CMC Day focusing on scale up to commercial manufacturing, following its successful debut at the USA event in San Diego.
The event is organized by Hanson Wade with more information at: https://worldadc-europe.com.
Resources
Click on Cerbios-Pharma ADC Services for detailed information.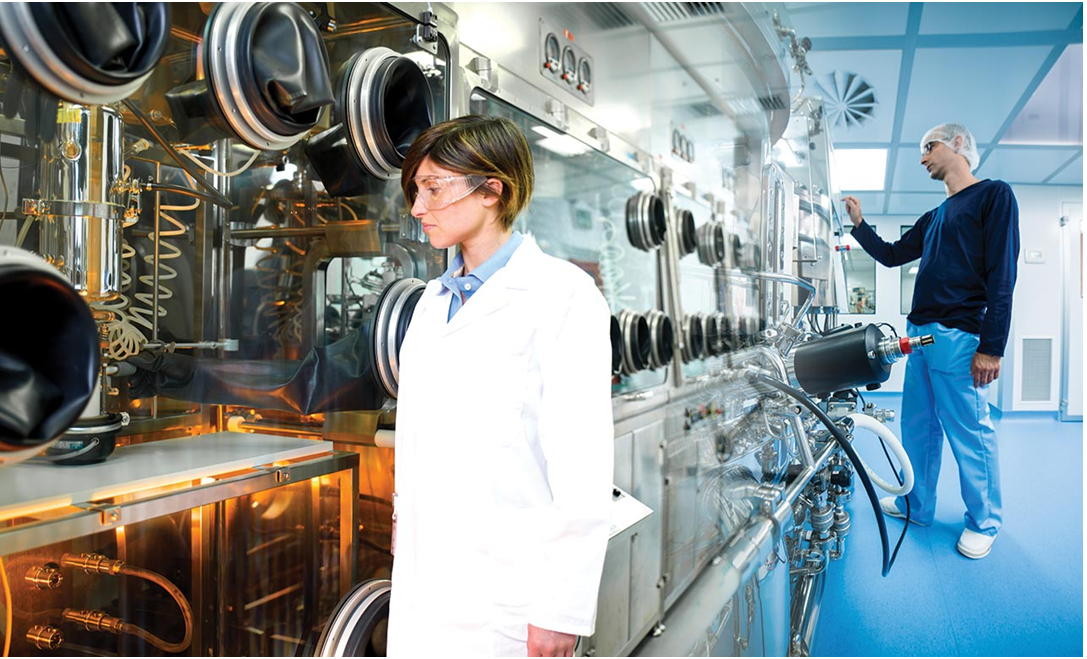 Cerbios offers a range of advanced ADC manufacturing services, including ability to handle cytotoxic payloads