Contact Supplier
Contact Supplier
To get in touch with CERBIOS-PHARMA SA, simply fill out the form below.
Cerbios-Pharma innovative ADCs conjugation suite passes SwissMedic inspection
Lugano, Switzerland: – Cerbios-Pharma SA (Cerbios)has announced successful SwissMedic authorization of its new cGMP bioconjugation suite for up-to commercial scale manufacturing of Antibody Drug Conjugates (ADCs).
The new and state-of-the-art facility, which uses both single use and dedicated equipment, is designed to maximize flexibility in order to accommodate all novel bioconjugation approaches and processing activities.
Future-proofed
The facility is fully equipped with complete downstream capabilities (including single use chromatography) and is designed to be future-proof, embedding new manufacturing solutions to bypass common ADCs manufacturing limitations.
"Along with existing conjugation facility and dedicated non-Cytotoxic suite, the new suite further expands Cerbios' ADCs capacities and consolidates Cerbios complete and full life-cycle services for its partners worldwide" commented Cerbios- Pharma Business Division Manager Matteo Piazza.
Complete ADC service
"It also confirms the commitment of Cerbios-Pharma to continuous improvements and high standard of quality and service," said Dr. Piazza.
Denis Angioletti, Chief Commercial Officer, added: "Cerbios-Pharma is strategically positioning itself as a CDMO supplier offering a complete service for ADCs. For this reason, this investment and the authorization from SwissMedic are key steps to allow continue support to partners in the development and manufacturing of innovative ADCs."
About Cerbios-Pharma
Cerbios is a privately held company located in Lugano, Switzerland, that specializes in the development and manufacturing of both chemical and biological APIs for its partners world-wide.
Cerbios' is a global leading supplier of a portfolio of Generic APIs primarily used in Oncology, as well as in the treatment Respiratory and Dermatological disorders.
Exclusive CDMO services are offered for the development and manufacturing of high potency active ingredients (HPAIs) as well as for biological products including monoclonal antibodies, recombinant proteins, antibody drug conjugates (ADCs) and pharma probiotics.
Cerbios provides full CMC support, including the supply of cGMP clinical batches, registration/validation material and commercially manufactured APIs, with paramount ability to supply all technical documentation and support necessary for successful registration. Cerbios' commercial products are marketed worldwide, primarily in Europe, USA, Japan and India.
Since 2015, Cerbios has been a member of the ADC manufacture PROVEO™ alliance, along with AGC Biologics and Oncotec.
PROVEO can offer an ADCs end-to-end service from drug substance development till sterile fill & finish.
Resources
Click on Cerbios-Pharma ADC Services for detailed information.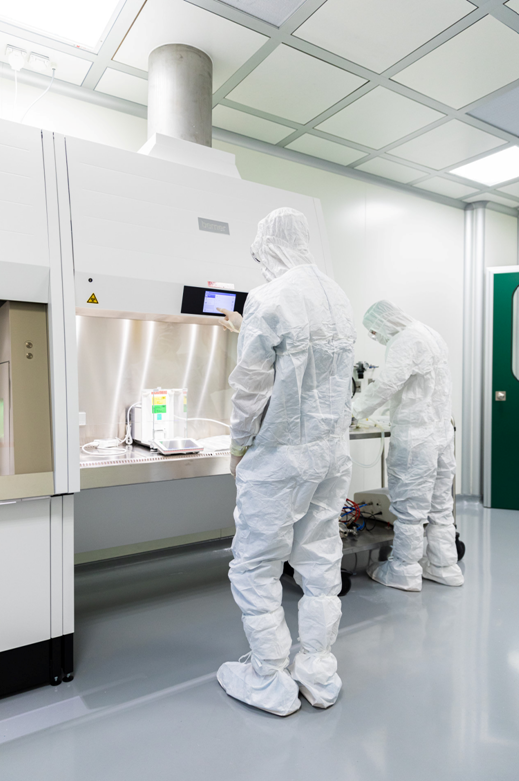 Cerbios-Pharma offers a range of advanced ADC, modified antibodies and other manufacturing services