---
ARTES to exhibit at DBT 2015 Cologne
---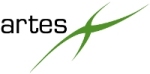 Press Release | ARTES Biotechnology GmbH
APRIL 21, 2015
Langenfeld, Germany: – ARTES Biotechnology, the recombinant protein specialist CRO , will exhibit its METAVAX® platform and other technologies at Deutschen Biotechnologietage (German Biotechnology Days) 2015 in Cologne 22nd and 23rd of this month.
At DBT 2015, ARTES will make up part of the CLIB 2021 (Cluster Industrielle Biotechnologie) exhibition at Booth 20, where it will showcase its offer in cell line and process development for bio-pharmaceutical products.
Products on show will include ARTES VLP technology for antigen presentation, alongside other patented solutions.
Biotechnology cluster
ARTES is a member of CLIB 2021, a network of more than 60 large and medium sized biotechnology companies that include Bayer, Evonik Industries, Henkel, LANXESS and Stora Enso Oyj.
ARTES Biotechnology is a specialist in human and animal vaccine development and recently announced a new collaboration with the global pharmaceutical company Boehringer Ingelheim to develop a vaccine, based on its Hansenula polymorpha expression system and the innovative METAVAX® platform. Combined, these platforms offer the prospect of a unique and more economical approach for low-cost mass vaccination.
Recombinant protein development
"DBT is an important event in our calendar," commented ARTES Managing Director, Dr. Michael Piontek."
"As part of CLIB 2021, we have a great platform for demonstrating our expertise as a reliable and advanced development partner for recombinant protein production," said Dr. Piontek.
About ARTES Biotechnology
ARTES Biotechnology is a pharmaceutical contract research organization (CRO) that provides cell line and process development for bio-pharmaceutical products. The company is a well-established partner for many of the biggest names in the industry, with more than 20 years of business experience, a track record of products developed for and marketed by clients as well as safe, reliable and highly competitive microbial production platforms.
ARTES specializes in recombinant protein production, process and vaccine development from microbial expression systems, offer the unique METAVAX® (dHepB-VLP) technology in combination with yeast expression.
These platforms in combination are applicable for large and multimeric antigens and able to create chimeric VLPs. In addition to genetic engineering, the company provides fermentation and downstream process development, analytical assay development and production cell line characterization.
ARTES operates worldwide from its 850m2 S1 facilities in Langenfeld, from where it offers cell line engineering based on yeast (Hansenula polymorpha) and bacterial (E. coli ) expression platform, lab scale up- and downstream process development, supply of non-GMP bulk material (API) for activity and toxicity tests and technology transfer to cGMP facilities and scale-up support.
About DBT 2015
The German Biotechnology Days 2015 (Deutsche Biotechnologietage 2015) is an annual networking and knowledge-sharing event for the German biotech industry.
Founded in 2010, the event brings together industry and academic organisations from Germany, Switzerland and neighboring countries for a business conference and industry exhibition.
The 2015 meeting will take place 22–23 April in Cologne, hosted at the city's Congress-Centrum Ost Koelnmesse (KölnKongress) center.
The event will be organised by BIO Deutschland with BIO.NRW Business Intelligence as Media Partner to the event.
More information at: http://www.biotechnologietage.de/home.html
Media Contact
Dr.Melanie Piontek, Business Development Director, ARTES Biotechnology GmbH
Tel: +49 (0) 2173 27 5870
Email: piontek@artes-biotechnology.com
Resources
Click on ARTES to exhibit at DBT 2015 Cologne for more information.
Click on ARTES to contact the company directly.
---
Supplier Information
Supplier: ARTES Biotechnology GmbH
Address: Elisabeth-Selbert-Str. 9, 40764 Langenfeld, Germany
Tel: +49 (0) 2173 27587-0
Fax: +49 (0) 2173 27587-77
Website: www.artes-biotechnology.com
---