---
ARTES in co-development deal for HPV vaccine
---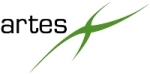 Press Release | ARTES Biotechnology GmbH
JANUARY 30, 2017
Langenfeld, Germany: – ARTES Biotechnology, specialized in developing biopharmaceutical production processes is pressing ahead with full product development and, after joining forces with Tehran-based BioSun Pharmed Co, manufacture of a human papilloma virus (HPV) vaccine in Iran.
HPV is the most common sexually transmitted infection (STI) globally, with most people infected at some point in their lives. There are approximately 79 million men/women actively infected with the virus at any point in time, with some 14 million new cases of HPV diagnosed every year. HPV infection can cause in warts or precancerous lesions that increase the risk of cancer. In 2012, some 270,000 women died from cervical cancer with more than 85% of deaths occurring in low and middle-income countries.
Combined strengths
ARTES and BioSun have agreed a long-term collaboration that will combine their respective strengths.
Development of the vaccine will be based on the German laboratory's expertise in cell line and process development of virus like particle (VLP) based vaccines and in technology transfer for pharmaceutically relevant production processes. Manufacture and marketing in Iran will take advantage of BioSun's impressive track record in production of high quality and safe vaccines and biopharmaceutical products for the domestic and international markets.
For the first time in its history, ARTES will have full responsibility for process development of API, formulation, quality control and supply of preclinical test material. In addition, ARTES will be engaged in design of the manufacturing site at BioSun and in selection of third parties for GMP manufacturing.
Full development partner
Dr. Michael Piontek, founder and managing director of ARTES Biotechnology, welcomed the partnership agreement, saying: "We are extremely delighted about the mutually agreed collaboration. This agreement is the next step in ARTES' strategy to develop from a service provider for process development to a partner for full pharmaceutical product development."
Dr. Mohammad Taghavian, managing director of BioSun Pharmed, commented:
"I am really pleased that after technical and commercial discussions, we could finally make a collaboration agreement with a well-known and reliable partner for not only producing pre-master cell banks but also for co-development of products of mutual interest. Our mission is to produce high quality and affordable vaccines and biotech products, improving health level of the community."
About ARTES Biotechnology GmbH
ARTES is a pharmaceutical technology provider specialized in recombinant protein production, process and vaccine development from microbial expression systems. It markets the unique METAVAX® (dHepB-VLP) technology in combination with yeast expression.
The ARTES platform is applicable for large and multimeric antigens and is able to create chimeric VLPs. In addition to genetic engineering, the company provides fermentation and downstream process development, analytical assay development and production cell line characterization.
The company is a well-established partner for many of the biggest names in the industry, with more than 20 years of business experience, a track record of products developed for and marketed by clients as well as safe, reliable and highly competitive microbial production platforms. ARTES operates worldwide from its 850m2 S1 facilities in Langenfeld, between Düsseldorf and Cologne.
More information at: www.artes-biotechnology.com
About BioSun Pharmed Co
BioSun Pharmed is a leading Iranian biopharmaceutical developer/manufacturer and a pioneer in mass-production of GMP biopharmaceuticals in the region targeting local and international markets.
BioSun Pharmed started its activity from 2012, aiming to produce strategic and vital biotechnological products from API to finished dosage forms, using the latest knowledge and technologies based on local and global standards.
In recent years, BioSun has made collaborative agreements for co-development of targeted products with high-tech pharmaceutical companies, based on the company's manufacturing expertise in the four principal fields of biotechnology: biosimilars, peptides, vaccines and monoclonal antibodies (MAbs).
Media Contact
Dr.Melanie Piontek, Business Development Director, ARTES Biotechnology GmbH
Tel: +49 (0) 2173 27 5870
Mobile: +49 (0)177 501 4748
Email: piontek@artes-biotechnology.com
OR
Dr Ali Eram, Commercial Manager, Biosun Pharmed
Tel: +98 (0) 218 8219 5002
Mob: +98 (0) 913 317 6584
Email: eram@biosunpharmed.com
Resources
Click on ARTES in co-development deal for HPV vaccine for more information.
Click on ARTES to contact the company directly.
---
Supplier Information
Supplier: ARTES Biotechnology GmbH
Address: Elisabeth-Selbert-Str. 9, 40764 Langenfeld, Germany
Tel: +49 (0) 2173 27587-0
Fax: +49 (0) 2173 27587-77
Website: www.artes-biotechnology.com
---