---
ARTES enters Animal Health Investment Dragons Den
---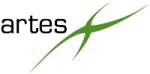 Press Release | ARTES Biotechnology GmbH
FEBRUARY 13, 2017
Langenfeld, Germany: – ARTES Biotechnology, the German-based specialists in developing biopharmaceutical production processes, will head for London's elite Mayfair district in February to take part in the 'Dragons Den' of veterinary medicine, the European Animal Health Investment Forum.
This will be ARTES's first participation in the high prestige investment networking event.
ARTES will be represented by its Managing Director, Dr. Michael Piontek, who will be talking in particular about the development of its innovative proprietary vaccine development platform, METAVAX®.
METAVAX®advantages
METAVAX® generates vaccines based on the WHO-recommended yeast organism Hansenula polymorpha.
ARTES Biotechnology also has expertise in human and animal vaccine development and is collaborating with animal health leader Boehringer Ingelheim to develop a vaccine based on Hansenula polymorpha expression, combined with the METAVAX® platform.
Self-adjuvanting vaccines
"We look forward to attending the European Animal Health Investment Forum for the opportunity to network with CEOs, business developers and scientists from veterinary pharmaceutical companies interested in development of highly immunogenic vaccines," commented Dr. Piontek.
"This is a great opportunity to find new contacts, refresh old ones and show how we have developed an economical approach for low-cost mass production of safe, effective and self-adjuvanting vaccines," said Dr. Piontek.
ARTES will also use the meeting to share knowledge about its VLP technology for antigen presentation and other vaccine technologies. It will also exchange information on its specialist cell lines and process development for bio-pharmaceutical products.
About ARTES Biotechnology
ARTES Biotechnology is a pharmaceutical contract research organization (CRO) that provides cell line and process development for bio-pharmaceutical products. The company is a well-established partner for many of the biggest names in the industry, with more than 20 years of business experience, a track record of products developed for and marketed by clients as well as safe, reliable and highly competitive microbial production platforms.
ARTES specializes in recombinant protein production, process and vaccine development from microbial expression systems, marketing the unique METAVAX® (dHepB-VLP) technology in combination with yeast expression.
This platform is applicable for large and multimeric antigens and able to create chimeric VLPs. In addition to genetic engineering, the company provides fermentation and downstream process development, analytical assay development and production cell line characterization.
ARTES operates worldwide from its 850m2 S1 facilities in Langenfeld, from where it also offers cell line engineering based on yeast (Hansenula polymorpha) and bacterial (E. coli and Bacillus) expression platforms, lab scale up- and downstream process development, supply of non-GMP bulk material (API) for activity and toxicity tests and technology transfer to cGMP facilities and scale-up support.
About Animal Health Investment Forum
The European Animal Health Investment Forum is billed as the 'Dragon's Den' of animal health, an event dedicated to showcasing the most innovative emerging companies solutions covering agricultural and pet spaces. Participating companies use the forum to engage actively with the industry for either financial investment or possible acquisition.
Participants present their ideas and investment propositions to an audience of senior venture capital, private equity and animal health development executives.
The 2017 European Animal Health Investment Forum is a two-day event, opening February 22 at the Millennium Hotel in London's Mayfair.
The forum includes speaker contributions from some of the most experienced and well respected names within the animal health industry, representing leading global players. Topics covered will include industry innovation, global trends, regional opportunities and regulatory challenges.
The event is organized by Kisaco research with more information at: www.animalhealthevent.com
Media Contact
Dr.Melanie Piontek, Business Development Director, ARTES Biotechnology GmbH
Tel: +49 (0)217 327 587 12
Email: piontek@artes-biotechnology.com
Resources
Click on ARTES enters Animal Health Investment Dragons Den for more information.
Click on ARTES to contact the company directly.
---
Supplier Information
Supplier: ARTES Biotechnology GmbH
Address: Elisabeth-Selbert-Str. 9, 40764 Langenfeld, Germany
Tel: +49 (0) 2173 27587-0
Fax: +49 (0) 2173 27587-77
Website: www.artes-biotechnology.com
---