---
ARTES Biotechnology joins forces with Italy's Biosphere
---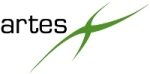 Press Release | ARTES Biotechnology GmbH
JUNE 24, 2016
Langenfeld, Germany: – ARTES Biotechnology (ARTES), the German-based specialist in microbial cell lines and process development for recombinant protein production for the pharmaceutical industry, is to join forces with the well-established Italian-based contract manufacturing company Biosphere.
The aim of the partnership is to offer a full range of services, starting from cell line generation up to industrial scale manufacturing in one package.
One stop shop offer
ARTES is expert in recombinant protein and vaccine development from microbial expression systems, while Biosphere is specializes in the production of microbial biomass, metabolites, proteins, especially enzymes.
The combination of the different expertise, know-how and infrastructure of the two companies will flow directly into one common offer.
The combined service will address customers who are looking for development of enzymes and proteins currently applied in the pharmaceutical, food and fine chemical sector.
About ARTES Biotechnology
ARTES Biotechnology is a pharmaceutical contract research organization (CRO) that provides cell line and process development for bio-pharmaceutical products. In particular, it is expert in recombinant protein production, process and vaccine development from microbial expression systems.
The company is a well-established partner for many of the biggest names in the industry, with more than 20 years of business experience, a track record of products developed for and marketed by clients as well as safe, reliable and highly competitive microbial production platforms.
ARTES markets the unique METAVAX® (dHepB-VLP) technology in combination with yeast expression.
This platform is applicable for large and multimeric antigens and able to create chimeric VLPs. In addition to genetic engineering, the company provides fermentation and downstream process development, analytical assay development and production cell line characterization.
ARTES operates worldwide from its 850m2 S1 facilities in Langenfeld, from where it also offers cell line engineering based on yeast (Hansenula polymorpha) and bacterial (E. coli and Bacillus) expression platforms, lab scale up- and downstream process development, supply of non-GMP bulk material (API) for activity and toxicity tests and technology transfer to cGMP facilities and scale-up support.
More information at: http://www.artes-biotechnology.com
About Biosphere Srl:
Biosphere is Italian-based contract R&D and manufacturing company that specializes in the production of microbial biomass, metabolites, proteins, especially enzymes.
Biosphere has a strong expertise in the process development and production of microbial enzymes that are currently applied as biocatalysts in several industrial processes.
Biosphere's R&D and production facility at Bertorino, south of Ravenna, is designed to perform fermentation processes from lab to pilot and pre-industrial scale (1,500L), and for the recovery and purification of products.
For more information, please visit: http://www.biospheresrl.com
Media Contact
Dr.Melanie Piontek, Business Development Director, ARTES Biotechnology GmbH
Tel: +49 (0) 2173 27 5870
Email: piontek@artes-biotechnology.com
OR
Dr. Arianna Andreotti, Biosphere Srl
Tel: +39 (0)543 444 597
Email: arianna.andreotti@sfir.it
Resources
Click on ARTES Biotechnology joins forces with Italy's Biosphere for more information.
Click on ARTES to contact the company directly.
---
Supplier Information
Supplier: ARTES Biotechnology GmbH
Address: Elisabeth-Selbert-Str. 9, 40764 Langenfeld, Germany
Tel: +49 (0) 2173 27587-0
Fax: +49 (0) 2173 27587-77
Website: www.artes-biotechnology.com
---