---
ARTES and Minapharm join forces to package biopharma solutions
---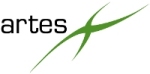 Press Release | ARTES Biotechnology GmbH
SEPTEMBER 10, 2018
Langenfeld, Germany: – ARTES Biotechnology, the German-based recombinant protein and vaccines and process development specialist CRO, has announced the formation of a new strategic business pact with Egypt's Minapharm Pharmaceuticals and Chemical Industries S.A.E.
The new strategic business cooperation aims to jointly out-license 'packet' combinations of proprietary technologies and products from ARTES and Minapharm to third parties worldwide.
Shared recombinant cell portfolio
Both partners own and control technologies for microbial and mammalian recombinant cell lines, processes and products and already have an established relationship, with ARTES acting as specialist in microbial cell line and process development for recombinant proteins and Minapharm as the major player for production and marketing of biopharmaceuticals in the MENA (Middle East North Africa) region.
ARTES Managing Director Dr. Michael Piontek, commented: "With the combination of ARTES' and Minapharm's business intelligence and service solutions future clients will benefit from our latest, innovative developments."
High yield, low cost
"Customers will receive robust, proven manufacturing experience and product registration with proven safety and efficacy of products combining with high yield and low cost manufacturing technology," Dr. Piontek added.
Frank Müller, Senior Manager Biopharmaceutical Projects at Minapharm, said the two companies shared a vision of a well-stocked biopharmaceutical portfolio and pipeline delivering enhanced ability to expand strategy into offering packaged solutions for the management of medical emergencies.
"The established alliance with ARTES continuously confirms Minapharm's position as a regional biotech leader. Our emergence as such contributes to a radical shift in both innovation and affordability of biopharmaceuticals as a function of time. We have been able to demonstrate the viability of our strategy to offer patients in the developing world with a timely benefit of novel therapeutic proteins," said Mr. Müller.
About ARTES Biotechnology
ARTES Biotechnology is a pharmaceutical contract research organization (CRO) that provides microbial cell line and process development for bio-pharmaceutical and vaccine products. The company is a well-established partner for many of the biggest names in the industry, with more than 20 years of business experience, a track record of products developed for and marketed by clients as well as for safe, reliable and highly competitive microbial production platforms.
ARTES specializes in recombinant protein production, process and vaccine development, marketing the unique METAVAX® (dHepB-VLP) technology in combination with yeast expression.
In addition to genetic engineering, the company provides fermentation and downstream process development, analytical assay development and production cell line characterization.
ARTES operates worldwide from its 850 m2 S1 facilities in Langenfeld, Germany, from where it also supplies non-GMP bulk material (API) for activity and toxicity tests and technology transfer to cGMP facilities and scale-up support.
Further information from the ARTES Biotechnology website at: www.artes-biotechnology.com
About Minapharm Pharmaceuticals and Chemical Industries S.A.E.
Minapharm, headquartered in Cairo with its production facilities in the 10th of Ramadan, is among the leading prescription medicine companies in Egypt and the Middle East, combining expertise in pharmaceuticals and leadership in biopharmaceuticals, to improve quality of life across the MENA region.
The company specializes in the manufacture and marketing of innovative pharmaceuticals and through its subsidiary Rhein-Minapharm-Biogenetics and Probiogen in the research, development and manufacturing of biopharmaceuticals and biosimilars. Its biotech subsidiary focuses on the core therapeutic areas of liver disease, thrombosis and hemostasis.
With eight therapeutic proteins already on the market and several in the pipeline, Minapharm's competence lies in decreasing time to market without compromising ethical and safety standards. Currently Minapharm is building up an additional new manufacturing facility for up to 11 m3 mammalian cell culture focusing on disposable concepts and fermentation capacity and up 3 m3 microbial fermentation capacity in stainless steel according to EMA-GMP standards.
Minapharm employs a collective workforce of over 1000 and is listed on the Cairo and Alexandria stock exchange (Symbol: MIPH). For more information on Minapharm and its products please visit www.minapharm.com and www.rhein-minapharm.com. In June 2010 Minapharm acquired the German company Probiogen AG located in Berlin.
Media Contact
Dr.Melanie Piontek, Business Development Director, ARTES Biotechnology GmbH
Tel: +49 (0)217 327 587 12
Email: piontek@artes-biotechnology.com
OR
Frank Müller, Senior Manager Biopharmaceutical Projects, Minapharm Pharmaceuticals and Chemical Industries S.A.E.
Email: mueller@minapharm.com
Resources
Click on ARTES and Minapharm join forces to package new biopharma solutions for more information.
Click on ARTES to contact the company directly.
---
Supplier Information
Supplier: ARTES Biotechnology GmbH
Address: Elisabeth-Selbert-Str. 9, 40764 Langenfeld, Germany
Tel: +49 (0) 2173 27587-0
Fax: +49 (0) 2173 27587-77
Website: www.artes-biotechnology.com
---