---
TASITEST showcasing testing and inspection solutions at Interpack 2017
---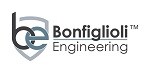 Press Release | TASITEST Packaging Test & Inspection
APRIL 26, 2017
Ferrara, Italy: – Pharmaceutical packaging testing and inspections specialist TASITEST Packaging Test & Inspection will showcase a range of leading-edge solutions at the big Interpack trade fair in Düsseldorf.
It will use the event to launch two significant new products, Lasercube and Visionscan III.
Lasercube is a benchtop-sized Headspace Gas Analysis (HGA) machine for measuring the headspace level of gases, such as oxygen and carbon dioxide, as well as monitoring moisture levels in ampoules or Vials up to 250 ml, along with cartridges and pre-filled syringes.
Visionscan III is a tool-less, non-destructive leak detection device for pharmaceutical blister packs.
Live demonstrations
TASITEST, will exhibit at Booth 6C62 in Hall 6 of the Düsseldorf Exhibition Center.
The TASITEST stand will showcase a number of other significant machines, with live demonstrations of their capabilities. These include:
Visionscan Max: application of the Visionscan concept to full batch inspection of blister packs.
PK-V: The Inline high production speed leak testing machine to perform closure integrity testing of pharmaceutical vials, bottles, BFS and Liquid Forms.
LFS-11: the benchtop single-head leak testing machine for inspecting vials, pre-filled syringes, pouches, PFS nests, Monobloc, IV Bags, flow-wrapped device, Form fill seal and bow fill seal containers, Carpules, bottles, ampoules, and Liquid Form sachets.
EZ Blister: A small-scale blister packaging testing and inspection solution for labs and low volume facilities.
PakScan: a non-destructive multi-product leak detection device for pouches, sachets, small medical devices and other flexible packs.
Press Out Semi-Automatic: a deblistering machine for recovering tablets and capsules from push-thru and multi-product blisters with in-line and diagonal or offset layouts.
Press Out Universal Mini: an automated deblistering machine for recovering low volumes of product from all blister pack types, including child-resistant packs).
Special attractions
"We will use Interpack 2017 to reach out to key decision makers involved in Quality Assurance, production, maintenance, production and laboratory processes to show them the range of solutions we can bring to their needs for high leak detection sensitivity, non-invasive and non-destructive test methods, coupled with fast, reliable and repeatable test results," said TASITEST Sales & Marketing Manager, Mr. Andrea Cavanna.
"Among the features they will find interesting are the auto diagnostics system available on many of our platforms, their low maintenance and easy cleaning features, quick changeover for all format specific tooling and capacity to store, maintain and download historical data on production, tests, events and alarms," Mr. Cavanna added.
TASITEST will also show HMI real time display of leak testing cycle diagrams, along with validation packages that guarantee complete and efficient regulatory compliance.
About TASITEST
TASITEST represents a new force in the packaging leak detection market, combining three top industry players, ALPS, Bonfiglioli and Sepha to provide an unrivalled range of visual inspection, leak testing and headspace gas analysis solutions across diverse global markets.
With a focus on Packaging test & Inspection across several vertical markets, TASITEST supplies integrity-testing solutions for all primary packaging requirements.
TASITEST is a specialist in the three complementary technologies that together provide 100% assurance in packaging sealing and integrity: Visual Inspection, Leak Testing and Headspace Gas Analysis (HGA). It also deploys a range of other technologies, these technologies are incorporated in a range of machines designed for pharmaceutical applications. These include the LF Series bench-top and Off-line machine designed for Non-Destructive Integrity Testing of: Vials, Pre Filled Syringes, Pouches, PFS Nest, Monobloc, IV Bags, Flowrapped Device, FFS, Carpule, Bottles, BFS, Ampoules, Liquid Forms, MDPI, MDI and PK Series of inline and offline machines to perform VDM or PDM based closure integrity testing in vacuum or pressure.
TASITEST products and solutions can be applied across a very wide range of industry sectors, including Pharmaceutical and biotech packaging, Medical Devices, Food & Beverage and Appliances for testing and inspection of vials, bottles, ampoules, Pre-Filled Syringe (PFS) packs, cartridges, Blow Fill Seal (BFS) and Form Fill Seal (FFS) containers, IV Bags and flow wrapped devices, pouches, PFS nest, carpoule, MDPI, MDI.
About Interpack 2017
First staged in 1962, the Interpack Trade Fair, held every three years in Düsseldorf, Germany, is one of the world's leading events for the packaging industry and related process technologies.
This year's Fair will be a seven-day event opening May 4 at the Düsseldorf Exhibition Center
Organizers Messe Düsseldorf say Interpack 2017 is set to exceed the success of the sold out Interpack 2014, with record demand among exhibitors. Some 2,700 companies from more than 60 countries are expected to fill the 19 halls. The co-located Components Fair is also fully booked. Altogether, some 165,000 people are expected to visit the event, representing pharmaceutical, cosmetics and other industries ranging from food and beverages to industrial goods and related services.
Messe Dusseldorf organizes the event with more information at: http://www.interpack.com
Media Contact
Sergio Bonsi, Marketing Manager, TASITEST
Tel: +39 0532 715631
Email: marketing@tasitest.com
Resources
Click on TASITEST at Interpack 2017 for other information.
Click on TASITEST to contact the company directly.
---
Supplier Information
Supplier: TASITEST Packaging Test & Inspection
Address: via Rondona, 33, 44049 Vigarano Pieve (FE)
Tel: +39 0532 715 631
Fax: +39 0532 715 625
Website: www.tasitest.com
---