---
TASITEST brings non-invasive inspection solutions to P-MEC India
---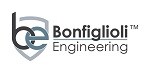 Press Release | TASITEST Packaging Test & Inspection
NOVEMBER 24, 2017
Ferrara, Italy: – Pharmaceutical packaging testing and inspections specialist TASITEST Packaging Test and Inspection will exhibit advanced testing solutions at the upcoming P-MEC India Pharmaceutical mechanical equipment show in Mumbai.
TASITEST will share the ACE Technologies stand at Booth L32 in Hall 5 of the Bombay Convention & Exhibition Centre (BEC), along with stable mates Bonfiglioli Engineering and Sepha.
Non destructive inspection
The TASITEST display will present a range of non-destructive, non-invasive inspection methods for pharmaceutical packaging based upon three complementary technologies: Container Closure Integrity Test (CCIT), Automatic Visual Inspection (AVI) and Headspace Gas Analysis (HGA).
Exhibited solutions will include:
BONFIG Lasercube: a benchtop instrument especially designed for performing Headspace Gas Analysis (HGA) of sterile pharmaceutical containers by measuring the headspace levels of gases, such as Oxygen and Carbon Dioxide, and also for monitoring Moisture levels and Absolute Pressure values.
BONFIG LF-S: a leak detection machine suitable for laboratory applications, statistical purposes as well as the off-line testing of diverse pharmaceutical packaging including: Vials, Monobloc , PFS Nest, Pouches, IV Bags, Flowrapped Devices, FFS , BFS, Carpules, Pre-Filled Syringes, Bottles and Ampoules.
SEPHA VisionScan: a tool-less, non-destructive leak detection appliance, developed to provide accurate and objective assessments of blister packaging integrity.
Sophisticated solutions
"We are very pleased to be exhibiting at P-MEC India, the perfect place for companies to pick up on the latest trends and innovations the South and East Asian market has to offer and to gain an unprecedented insight into the future of pharmaceutical machinery and technology," commented a TASITEST representative.
"As the pharmaceutical industries become ever more sophisticated and capable, so there is increasing demand for advanced packaging inspection solutions that ensure quality and regulatory compliance," said the spokesman.
About TASITEST
TASITEST represents a new force in the packaging leak detection market, combining three top industry players, ALPS, Bonfiglioli and Sepha to provide an unrivalled range of visual inspection, leak testing and headspace gas analysis solutions across diverse global markets.
With a focus on Packaging test & Inspection across several vertical markets, TASITEST supplies integrity-testing solutions for all primary packaging requirements.
TASITEST is a specialist in the three complementary technologies that together provide 100% assurance in packaging sealing and integrity: Visual Inspection, Leak Testing and Headspace Gas Analysis (HGA). It also deploys a range of other technologies; these technologies are incorporated in a range of machines designed for pharmaceutical applications. These include the LF Series bench-top and Off-line machine designed for Non-Destructive Integrity Testing of: Vials, Pre Filled Syringes, Pouches, PFS Nest, Monobloc, IV Bags, Flowrapped Device, FFS, Carpule, Bottles, BFS, Ampoules, Liquid Forms, MDPI, MDI and PK Series of inline and offline machines to perform VDM or PDM based closure integrity testing in vacuum or pressure.
TASITEST products and solutions can be applied across a very wide range of industry sectors, including Pharmaceutical and biotech packaging, Medical Devices, Food & Beverage and Appliances for testing and inspection of vials, bottles, ampoules, Pre-Filled Syringe (PFS) packs, cartridges, Blow Fill Seal (BFS) and Form Fill Seal (FFS) containers, IV Bags and flow wrapped devices, pouches, PFS nest, carpoule, MDPI and MDI.
About P-MEC India 2017
The huge P-MEC India machinery and equipment show is an integral part of the landmark CPhI India pharmaceutical industry expo, now in its 12th year.
The two shows bring the highly successful worldwide UBM-organized franchise to one of the world's biggest single pharma markets, combining two events in one.
CPhI/P-MEC India 2017 will be a six-day event shared between two venues, opening November 27 at the landmark Bombay Exhibition Centre (BEC) in Mumbai, followed by an opening the next day at the BKC center.
The combined shows are expected to attract more than 28,000 visitors and some 1,000 exhibitors from almost 100 countries worldwide.
CPhI India bills itself as serving the knowledge sharing and networking needs of the Indian pharma market, currently growing at 13 per cent annually, twice as fast as world average. India is adding new drugs research to its established strengths in generics and APIs.
The event is organized by UBM Live, with more information at: https://www.cphi.com/india/

Media Contact
Marketing department
Tel: +39 0532 715631
Email: marketing@tasitest.com
Resources
Click on TASITEST at P-MEC India 2017 for other information.
Click on TASITEST to contact the company directly.
---
Supplier Information
Supplier: TASITEST Packaging Test & Inspection
Address: via Rondona, 33, 44049 Vigarano Pieve (FE)
Tel: +39 0532 715 631
Fax: +39 0532 715 625
Website: www.tasitest.com
---