---
TASITEST brings latest non-invasive inspection solutions to Pharmapack 2018
---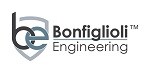 Press Release | TASITEST Packaging Test & Inspection
FEBRUARY 02, 2018
Ferrara, Italy: – Pharmaceutical packaging testing and inspections specialist Bonfiglioli Engineering, a branch of TASITEST Packaging Test & Inspection, will exhibit advanced testing solutions at the upcoming Pharmapack in Paris.
This is Bonfiglioli Engineering's fifth consecutive appearance at the pharmaceutical packaging and drug delivery equipment show.
Bonfiglioli Engineering will join his agent CAM France at Booth E60 in Hall 7.1 of the Paris Expo, Porte de Versailles, where its range of non-destructive, non-invasive inspection methods for pharmaceutical packaging will be presented.
Non-destructive benchtop container closure integrity testing
A highlight of the TASITEST offline technologies is Bonfiglioli Engineering's latest LF-S11 CFR 21 Part 11 compliant container closure integrity tester. The benchtop-sized LF-S11 is specifically designed for quality control of pharmaceutical containers including pre-filled syringes, pouches, PFS nests, Monobloc, IV Bags, flow-wrapped devices, form fill seal and bow fill seal containers, carpules, bottles, ampoules and liquid form sachets.
A reliable partner for pharmaceutical companies
The TASITEST team will include Mediterranean and Russian Federation Area Sales Manager Serena Santi, who will be present throughout the show.
"We extend a warm welcome to this year show, where we celebrate the 30th anniversary of our first patent in pharmaceutical industry to key decision makers involved in Quality Assurance, Production, Maintenance and Laboratory operations," said Mrs. Santi.
"As every year, we will be able to show them solutions that meet their needs for high leak detection sensitivity, fast and reliable results, using non-invasive and non-destructive test methods," she explained.
"Additionally, our equipment is low maintenance and easy to clean, making our machines highly reliable as well as exceptionally user-friendly with features such as HMI real time display of leak testing cycle diagram and very quick change over for all format specific tooling, with an auto-diagnostics system also available," said Mrs. Santi.
About TASITEST
TASITEST represents a new force in the packaging leak detection market, combining three top industry players, ALPS, Bonfiglioli and Sepha to provide an unrivalled range of visual inspection, leak testing and headspace gas analysis solutions across diverse global markets.
With a focus on Packaging test & Inspection across several vertical markets, TASITEST supplies integrity-testing solutions for all primary packaging requirements.
TASITEST is a specialist in the three complementary technologies that together provide 100% assurance in packaging sealing and integrity: Visual Inspection, Leak Testing and Headspace Gas Analysis (HGA). It also deploys a range of other technologies; these technologies are incorporated in a range of machines designed for pharmaceutical applications. These include the LF Series bench-top and Off-line machine designed for Non-Destructive Integrity Testing of: Vials, Pre Filled Syringes, Pouches, PFS Nest, Monobloc, IV Bags, Flowrapped Device, FFS, Carpule, Bottles, BFS, Ampoules, Liquid Forms, MDPI, MDI and PK Series of online and offline machines to perform VDM or PDM based closure integrity testing in vacuum or pressure.
TASITEST products and solutions can be applied across a very wide range of industry sectors, including Pharmaceutical and biotech packaging, Medical Devices, Food & Beverage and Appliances for testing and inspection of vials, bottles, ampoules, Pre-Filled Syringe (PFS) packs, cartridges, Blow Fill Seal (BFS) and Form Fill Seal (FFS) containers, IV Bags and flow wrapped devices, pouches, PFS nest, carpoule, MDPI and MDI.
About Pharmapack 2018
Pharmapack Europe is the leading European conference and exhibition in the field of pharmaceutical packaging and drug delivery systems, showcasing major trends in the sector, both in terms of emerging markets and technological innovation.
The 17th Pharmapack Europe conference is a two-day event opening February 7, 2018, at Paris Expo, Porte de Versailles. Organizers UBM Live changed the venue in 2014, to reflect increased attendance, currently totaling some 5,300 visitors and more than 400 exhibitors from around 70 countries.
Pharmapack Europe 2018 will again combine an industry exhibition with a full conference and technical symposium program.
The Pharmapack Awards, presented during the afternoon of Day 0ne, will reward outstanding achievements in two categories: innovative Health Products and Exhibitor Innovation, recognizing outstanding products or displays from the exhibition floor.
The event is organized by UBM with further information available at: www.pharmapackeurope.com.
Media Contact
Marketing department
Tel: +39 0532 715631
Email: marketing@tasitest.com
Resources
Click on TASITEST at Pharmapack 2018 for other information.
Click on TASITEST to contact the company directly.
Click on LF-S11 to see video.
---
Supplier Information
Supplier: TASITEST Packaging Test & Inspection
Address: via Rondona, 33, 44049 Vigarano Pieve (FE)
Tel: +39 0532 715 631
Fax: +39 0532 715 625
Website: www.tasitest.com
---