---
TAmiRNA showing advanced fracture risk diagnosis at ASBMR Montreal
---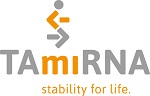 Press Release | TAmiRNA GmbH
SEPTEMBER 25, 2018
Vienna, Austria: – Innovative biotech company TAmiRNA will offer various insights about the potency of Circulating MicroRNAs in combating osteoporotic fractures and other aspects of bone disease when it returns to the influential annual meeting of the American Society for Bone and Mineral Research, this year being held in Montreal.
Talks and Poster presentations
TAmiRNA CEO and co-founder Dr. Matthias Hackl will give a talk on "Non-coding RNAs as prediction tools in osteoporosis" within the Bone Turnover Markers Working Group session at day three (Sunday, Sept 30, 07:15pm, room 520c).
On the same day, TAmiRNA will also contribute two poster presentations between 12:30pm and 2:30pm. The first is on "Serum Circulating MicroRNAs as a Novel Biomarker for Osteoporotic Vertebral Fractures" (Poster number: SU0718) followed by insights on why "Circulating miRNAs are associated with higher tibial cortical porosity in postmenopausal osteoporotic women with history of osteoporotic fractures" (Poster number: LB-SU1148).
osteomiR™ diagnosis of fracture risk
TAmiRNA is also exhibiting at ASBMR 2018, with its distribution partner Biomedica. The Biomedica stand at Booth 708 will display a range of TAmiRNA's ground-breaking diagnostic tools and services based on circulating microRNAs.
"We will be able to demonstrate the handling and use of TAmiRNA's recently developed osteomiR™ qPCR test kit. This kit enables rapid detection of validated bone microRNAs. This so called osteomiRs serve as novel biomarkers for early diagnosis and prognosis of fracture risk in post-menopausal osteoporosis," said Biomedica's Export Manager, Ho Thi Thuy Oanh.
Biomedica will also show TAmiRNA's CRO services for customized microRNA biomarker development.
Preventative therapies
TAmiRNA's technologies also allow personalized monitoring of anti-platelet therapy, and the assessment of bleeding-risk due to impaired platelet activation, enabling superior risk assessment of adverse cardiovascular events and early diagnosis of type-2 diabetes.
"We have been attending ASBMR for the past six years and have twice been honored at this event with projects in which TAmiRNA was involved receiving Investigator Awards in 2014 and 2016," commented Dr. Matthias Hackl.
"This is a superb platform for us to present latest scientific results on the biological functions and disease mechanism of microRNAs that have utility as novel biomarkers and drug targets for bone disease to a highly influential and professional audience at the worldwide leading conference for bone research," he added.
"We have developed novel biomarker candidates for predicting fracture risk in osteoporosis, opening up possibilities of identifying high-risk subsets that qualify for preventive therapeutic treatment, along with new biomarker targets that give insights into disease mechanism of osteoporosis," said Dr. Hackl.
About TAmiRNA
Privately owned and headquartered in Vienna, TAmiRNA GmbH is a biotech company specialized in the identification and validation of non-coding RNAs as biomarkers for age-related diseases. The mission of TAmiRNA is to provide clinically useful biomarkers to improve and prolong patient stability, health and quality of life with increasing age.
TAmiRNA specializes in technologies for profiling levels of blood-circulating microRNAs and developing multi-parametric classification algorithms ("signatures"). TAmiRNA uses these technologies to develop minimal-invasive diagnostic tests for early diagnosis and prognosis of disease, or as companion diagnostic tests to support treatment decisions.
TAmiRNA's pipeline includes developments in osteoporosis, cardiovascular disease, type-2 diabetes, and cancer, which aim to provide 'microRNA kit' solutions that enable users to quantify the levels of specific microRNA combinations and platelet function in serum, plasma, urine or other biofluids. The company initially developed kits for bone disease (osteomiR™) and cardiovascular and metabolic diseases (thrombomiRs™).
TAmiRNA also offers contract research services for companies in need of targeted biomarker development. Customers include biopharma companies with drug development programs in human and veterinary medicine, medtech companies and clinical research groups.
More information available at: www.tamirna.com.
About Biomedica
Biomedica is a privately owned biotech company headquartered in Vienna, Austria. Founded in 1988, the Biomedica Immunoassays have over 30 years of experience in the development of immunoassays and manufacture fully validated kits according to FDA and ICH guidelines. All kits
come with a full validation report and incorporate well-characterized epitope-mapped antibodies and reagents. The majority of Biomedica's assays are CE marked and ready for use in IVD in Europe. The company's manufacturing processes comply with ISO 9001:2008 management system standards and conform to GMP/GLP guidelines.
Our mission is to develop and manufacture superior quality immunoassays for preclinical and clinical applications in the field of cardiovascular and renal diseases as well as bone and mineral disorders. Over the years, Biomedica has become an internationally recognized immunoassays provider and our customers include numerous top-ranking academic institutions, well-known CROs, and laboratories in the pharmaceutical industry. Located right in the heart of Europe we ensure worldwide availability in a time efficient manner through our local offices and our selected partners and distributors. For specific markers, Biomedica has become a word-wide market leader for ELISAs for FGF23, bioactive Sclerostin, DKK-1, OPG and FREE soluble RANKL, with a continuously growing portfolio.
Coming from research, Biomedica's experienced and qualified team of professionals provides rapid technical and scientific support. Finally, we offer custom analytical testing services conducted by our skilled laboratory staff.
More information available on: www.bmgrp.com
About ASBMR 2018
The American Society for Bone and Mineral Research is one of the world's leading professional, scientific and medical organizations for bone and mineral researchers and clinicians and forms a highly-effective voice for advocacy and science policy.
The society's annual meeting attracts more than 3,000 scientists and clinicians from some 70 countries to exchange latest scientific insights, connect with colleagues and learn about leading edge products and services.
The 2018 ASBMR meeting is a four-day event opening September 28 at the Palais des Congrès in Montréal, Canada. It will feature more than 100 presentation and discussion sessions, including hands-on workshops, plenary presentations and topical symposia. The meeting will be preceded by a September 27 symposium on Skeletal Contributions to Joint Degeneration and Osteoarthritis.
The 2018 conference will again be webcast via Live Online, ASBMR's virtual conference experience.
The event is organised by the ASBMR with further information available at: https://www.asbmr.org/annual-meeting.
Media Contact
Dr. Elisabeth Schraml, Scientific Communications, TAmiRNA GmbH
Tel: +43 (0)660 420 58 56
Email: office@tamirna.com
Resources
Click on TAmiRNA at ASBMR 2018 for other information.
Click on TAmiRNA to contact the company directly.
Click on Biomedica for further information.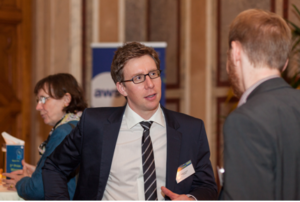 ---
Supplier Information
Supplier: TAmiRNA GmbH
Address: Muthgasse 18, 1190 Vienna, Austria
Tel: +43 (0)660 420 58 56
Website: www.tamirna.com
---