Hapa Products & Services
---
Hapa Aftermarket Support
---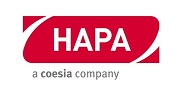 Products & Services | Hapa AG
Overview
Keeping Hapa's customers supplied and getting the most from their systems requires a range of expert services-consultation, sales, training and technical support, each of which demand a wide scope of experience and know-how.
Engineering Solid Partnerships with Customers
Each customer is the center of Aftermarket activities. So the Hapa teams are vigilant. They work to improve the ease of a customer's access to its consumables, inks, blank print mats, and spare and wear parts. They develop upgrades to save customers time and money and work to maintain and upkeep each print system's performance. The team's professional level of performance and attention to detail forms the basis of solid partnerships with customers.
Technical and Systems Support
Hapa Systems Training and Technical Support Services work to help customers safeguard the performance and certification of their Hapa printing systems. Operator, technical and software training courses are offered at several levels of proficiency. The courses are scheduled throughout the year, held at Hapa headquarters in Volketswil, Switzerland. Customers can also arrange to have personnel trained on their own systems on site. Hapa's expert tips and advice, for service and maintenance, as well as upgrades, plug-ins, and modernizations, help customers keep their systems state-of-the-art.
Aftermarket also offers a parts exchange service, which is highly valued by customers. Any customer who sends a worn part in to Hapa for refurbishment receives a discount on a new or refurbished replacement part.
Print Mat Services
For customers with a flexographic printer, Hapa's Print Mat Services delivers assistance and know-how, from layout and design to the engraving, proofing and print-testing of mats.
Digital Services
Customers with digital systems rely upon Hapa for raster image processing, ICC Profiles and data management.
Consultation Services
Hapa also provides consultation services to prospective customers who need advice on print applications, print mat layout and design, and OEE assessments.
Lifecycle Services
To keep customers informed and up-to-date, Hapa sends out product-update mailings, and training-course schedules, as well as maintaining an Extranet that customers can direct access.
Rounding off Hapa Aftermarket's "life-cycle services" is a free hotline (weekdays 0800 – 1700 CET), and remote access assistance.
Hapa's Aftermarket teams pride themselves in engineering their services to customer needs, combining Swiss quality with reliability, innovation and lean thinking to create successful partnerships that ensure the customer's success.
Resources
Click on Hapa Aftermarket Support for other information.
Click on Hapa to contact the company directly.
---
Supplier Information
Supplier: Hapa AG
Address: Chriesbaumstrasse 4, 8604 Volketswil, Switzerland
Tel: +41 43 399 32 00
Fax: +41 43 399 32 01
Website: www.hapa.ch
---
---
Hapa redcube UV DOD printer – flexible, high-end marking solution
---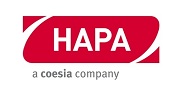 Products & Services | Hapa AG
Overview
redcube is Hapa's compact UV Drop on Demand (DOD) Piezo inkjet printer for high-end marking. It uses solvent-free UV curing inks to print serialized or randomized codes, texts, and photo-quality graphics in a single pass onto a wide range of lacquered or non-lacquered substrates or components. The print is abrasion, temperature, and moisture resistant.
The system prints vertically or horizontally, is easy to integrate into any packaging system, and quick to configure to any production process.
Applications
The redcube prints product-specific and market-specific text and data coding at a cost-effective price per unit. Easy to install, economical to maintain, and efficient to operate, the redcube solution is ideal for pharma manufacturers and packaging companies looking to implement or improve processes to meet five key requirements:
Anti-counterfeiting: the printing and marking of any level of packaging component in aid of the protection of an item's authenticity.
Late Stage Customization: the redcube prints all text and graphics in a single pass, making it ideal to integrate into production processes using "white stock" or for finishing pre-produced packaging. Late Stage Customization production reduces line changeover and downtimes, lowers inventory costs, and waste.
Track & Trace: the printing of any level of packaging component in aid of tracking and tracing solutions, protecting not only end-users of products, but brand imaging.
Variable Data printing: the fully digital redcube achieves the highest barcode grading and small-marking footprint.
Real time packaging information: QR Codes and other data matrices are easily handled by a redcube. Pre-lacquering of substrates is not required, and the redcube can print more data in less space at high production speeds.
The print media can be hot, cold, rough, smooth, porous, non-porous, rigid or flexible. And the ultra-precise print heads use less ink, supporting larger print volumes per refill.
RC Control software
The integrated RC Control software suite supports the complete printing, marking and coding of functional workflows, including:
Artwork creation
Template management
Print job control
Collation and validation of print template components
Management of streamed (or static) serialized and variable data
Real time print image rendering
Printing management and UV curing control
The user-friendly RC Control software interface complements the robust and durable redcube design to simplify and speed up installation, setup, maintenance and service.
Multiple networking/transmission protocols
The redcube uses multiple industry interfacing standards for maximum integration flexibility, supporting Modbus TCP, RCP high and low-level, FTP and HTTP (SOAP) for internet control.
This flexibility means redcube can be integrated anywhere within your packaging and printing process, from running as a standalone system to being fully integrated within an ERP, track & trace, visioning or line management system.
Support
Hapa specializes in inline, On Demand, Just-in-Time printing systems and can provide valuable insights into optimum integration of redcube into existing processes or as the platform for new capabilities. Hapa Label Printing solutions allow in-house production of self-adhesive labels and other roll-fed web materials, including aluminum, medical paper, plastic films, laminates and Tyvek.
Contact Hapa directly to receive specific product data or to request samples from redcube or any other Hapa printing system.
Resources
Click on Hapa redcube UV DOD printing for more information.
Click on Hapa to contact the company directly.
---
Supplier Information
Supplier: Hapa AG
Address: Chriesbaumstrasse 4, 8604 Volketswil, Switzerland
Tel: +41 43 399 32 00
Fax: +41 43 399 32 01
Website: www.hapa.ch
---